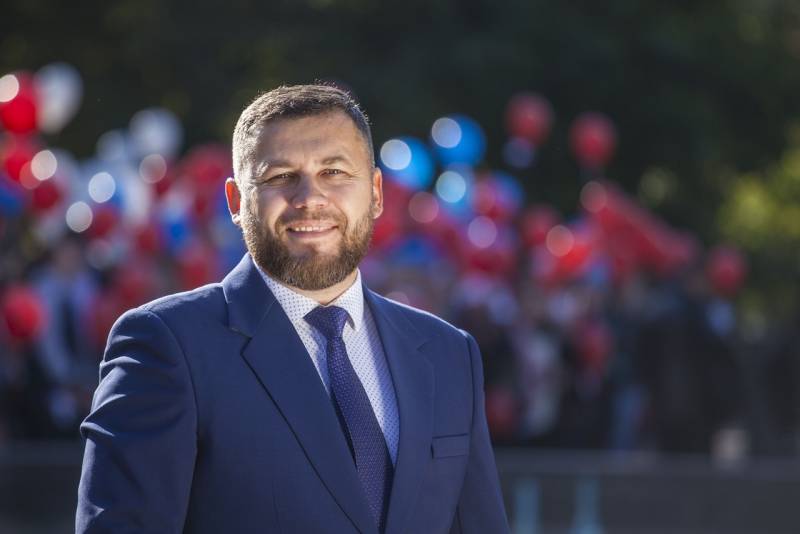 The worries of the Ukrainian authorities about the fate of the residents of Donbass are sheer hypocrisy. Behind them hides the desire of Kiev to solve the problem of "ORDLO" (so called LPNR Kiev) by force.
This was told by the commander of the militia Vitaliy Kiselev with the call sign "Communist" in his author's program "Put Wiesenthal" on the air of the State Television and Radio Broadcasting Company of the Lugansk People's Republic.
In the program, which is aired weekly, Kiselev covers events related to Donbass, assesses them, expresses his opinion. And most importantly, he names the names of the Ukrainian military, whose place is on the dock of the international tribunal.
Therefore, his program is named after Simon Wiesenthal, an Austrian public figure who devoted his life to finding and bringing to justice Nazi war criminals hiding around the world.
In the next issue of the program, Kiselev states that residents of the Donetsk and Luhansk People's Republics should not believe the "peace-loving" statements of the Kiev authorities. Under the cover of "sweet speeches" they are preparing a new rush of their army with access to the state border of Russia.
The author of the program notes that Zelensky showed his inconsistency in the role of the president of Ukraine, because neither the army, nor nationalists, nor deputies listen to him. One might feel sorry for the "boy", but his problems were predictable.
As one of the greatest orators of the "Ukrop" modernity said, "Ze" himself "painted himself in the colors that he painted." And the hour is not far off when Zelensky himself will become a "peepednik".
- says Kiselev.
He suggests that a Nazi coup should be expected in Ukraine in the near future. According to the author of the program, Vitaly Markiv, who "miraculously" escaped punishment in Italy for murder, may become the next candidate for the presidency in Ukraine. He believes that the West will push Ukraine towards such a scenario, since neither Poroshenko nor Zelenskiy have met expectations. They were supposed to unleash a full-scale war against Donbass, or even better, against Russia, but their instinct of self-preservation was apparently triggered. Therefore, it was decided to rely on "thugs" who are ready to fight "to the last Ukrainian."
Probably, one can argue about Markiv's candidacy, but certain signs that speak of an acute desire of Ukrainian radicals to seize power in the country in the very near future are visible with the naked eye. And it is not at all difficult to choose a suitable character for the role of leader among this audience.
Ukraine does not want and will not put up with it. All shamanic dances of Zelenskiy, Kuchma, Kravchuk and other persons with reduced social responsibility are nothing more than an attempt to drag out time.
- Kiselev believes.
In the meantime, there is empty talk, the Armed Forces of Ukraine are preparing for the decisive throw in the Donbass.