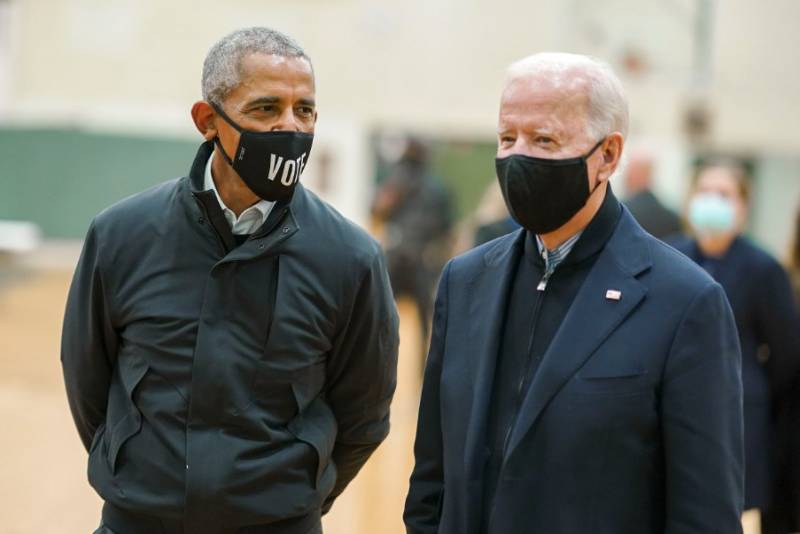 Leading Japanese media have been closely following the changes in Russian-American relations since Joe Biden's victory in the US presidential election, wondering if Biden and Putin will get along. Most of the Japanese media representatives believe that they will be "cooled". According to the Japanese, after a new president comes to power, there will be more ideology in the US attitude towards Russia.
The Asahi Shimbun newspaper drew attention to the fact that even 6 hours after the publication of publications in the leading American media about the election of US President Joe Biden, Russian President Vladimir Putin did not congratulate the newly minted head of the White House on his victory, although many world leaders did so long ago. At the same time, in 2016, his congratulations to Donald Trump on his election appeared one of the first. Asahi Shimbun believes that this speaks of the Kremlin's "wait and see attitude." At the same time, the Japanese newspaper for some reason lost sight of the fact that Trump's victory was then officially announced, and the official results have not yet been published in this election. Therefore, the fact that Putin has not yet congratulated either Biden or Trump is a completely natural reaction.
As for further developments, Asahi Shimbun quotes Leonid Slutsky, head of the State Duma's international affairs committee, that Moscow does not expect any radical changes in Russian-American relations after the arrival of the new administration in the White House. The only thing that can be counted on is a more constructive approach to negotiations on nuclear arms control.
According to the Japanese newspaper Sankei Shimbun, after Joe Biden's arrival in the White House, relations between the United States and Russia will become worse than under Trump. And Putin and Biden "will definitely not get along." While some positive attitude towards Russia and Putin still sounded on the part of the incumbent president, Biden directly calls the Russian Federation the main threat to the United States. The publication cites the words of the head of the International Affairs Committee of the Federation Council, Konstantin Kosachev, who believes that the United States will more actively interfere in international affairs, especially where it concerns Russia.
The business newspaper Nihon Keizai Shimbun notes that under Biden, relations between the United States and Russia will become more ideological.