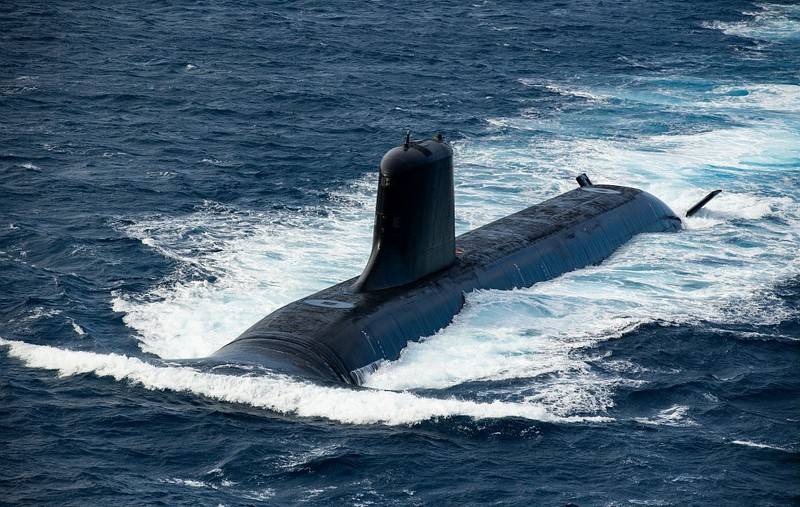 The French Navy has officially received the new type of nuclear-powered multifunctional submarine Suffren, the Barracuda. The handover ceremony took place on 6 November in Toulon.
The French Ministry of Defense and the Naval Group shipbuilding association signed an act of acceptance of the submarine, and immediately after it an act of transfer of the submarine by the Main Directorate of Armaments to the Naval Forces was signed. The submarine has been assigned the tail number S 635. The Minister of Defense of the Republic, Florence Parley, was present at the ceremony.
Despite the signed acts, the submarine has not yet finally entered the French Navy, its final entry is scheduled for 2021. Now the submarine will begin to undergo the so-called "operational tests", which will take place under the auspices of the Ministry of Defense, and not a shipyard.
The head submarine Suffren of the Barracuda class has been under construction for over 10 years. She was laid down in December 2007, launched in July 2019, and factory sea trials began on April 27, 2020.
On April 28, 2020, the submarine made its first test dive. On September 1, 2020, for the first time, she fired a practical shot with a 533-mm F21 torpedo, on September 23, an Exocet SM39 anti-ship missile was launched from a submerged position from a torpedo tube, and on October 28, an MdCN cruise missile (Scalp Naval) was launched from a submerged position from a torpedo tube. On September 27, the power plant was tested at full power and maximum stroke.
The Naval Group is currently building five more Barracuda-class submarines to add to the French fleet from 2022 to 2030. Submarines of this series are to replace the aging Rubis-class submarines built between 1976 and 1993 in the French Navy.
The submarine's displacement is about 5300 tons, the length is 99 m, the service life of the nuclear reactor reaches 10 years. Swimming autonomy - up to 70 days. The working depth of the immersion is 350 meters. The submarines will be armed with Scalp Naval and Exocet cruise missiles, as well as Black Shark heavy torpedoes.