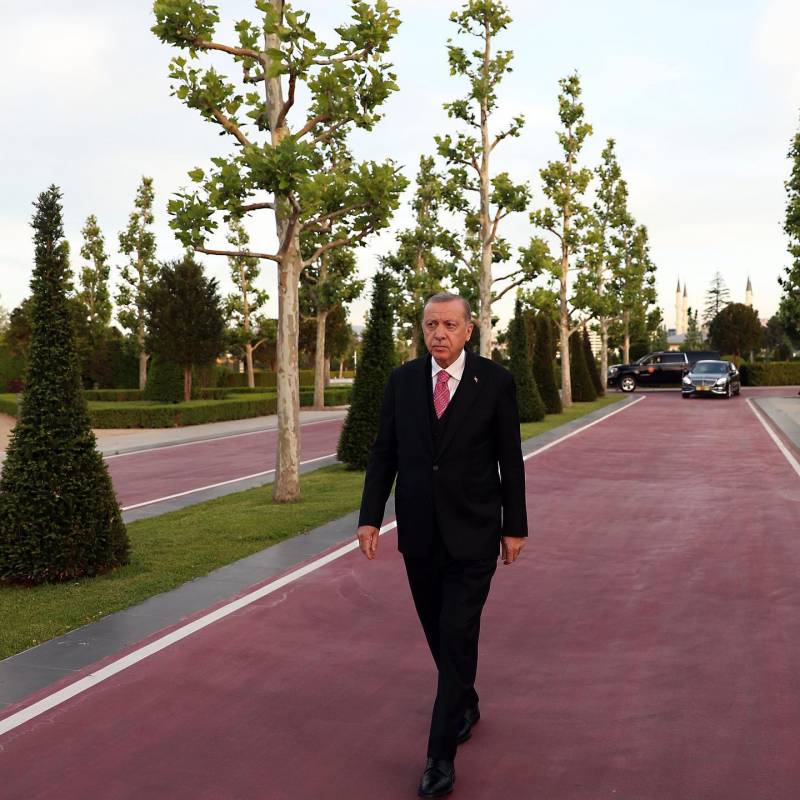 Turkish media today come out with materials that tell some of the details of a telephone conversation that took place the other day between Presidents Vladimir Putin and Recep Tayyip Erdogan. Recall that the Kremlin press service, reporting on this conversation between the two leaders, noted that the presidents talked about the situation in Nagorno-Karabakh.
Turkish media reported that the Turkish president, having addressed his Russian counterpart, proposed to create a joint working group on Nagorno-Karabakh. According to Erdogan, the creation of such a working group would help stop the armed conflict in the South Caucasus.
The Turkish media have not reported on Vladimir Putin's reaction to this proposal by the Turkish president.
At the same time, it is noted in Turkey that Recep Tayyip Erdogan actually proposes to the President of Russia the format that has been implemented in Syria, now for Karabakh. If this is so and the conversation is really about the option with the Syrian Idlib, then it turns out that Erdogan is going to extend the practice of Turkey's military presence to the South Caucasus. And it can be either directly the Turkish military, who in the aforementioned Idlib created several dozen so-called observation posts for themselves, and pro-Turkish armed formations.
Recall that the situation in Syrian Idlib today is such that the border areas of this Syrian province are controlled by Turkish troops, which at the same time also act as a kind of shield for numerous militants who have created and equipped their positions in different areas of Idlib. Some time ago it was reported that the Russian Aerospace Forces defeated a militant training camp in this territory of the Syrian Arab Republic.