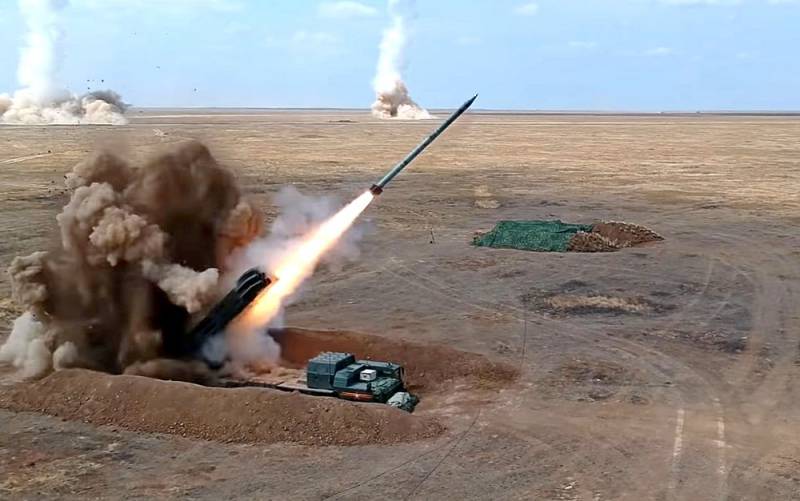 During the battles unfolding in Nagorno-Karabakh, numerous manipulations associated with the targets of rocket attacks are allowed. However, it is not difficult to understand this issue.
As Western blogger charly015 explains, the missile fragments do not at all indicate a strike on the location where they were found. During the flight of the rocket, a stage is separated from it, where the propulsion system is located. It is dangerous only because it can accidentally fall on someone's head. In this case, the warhead continues to move.
The real danger from heavy missiles is the warhead
- points out charly015, explaining that after the launch of a heavy rocket, such as "Smerch", three types of debris remain from it: the first stage; submunitions that fall on the target area; remnants of the design of the warhead, where the submunitions were loaded.
Usually, people who find these remains conclude that the enemy attacked this particular location. But this is the wrong interpretation. It is necessary to draw a conclusion not by a separate fragment, but by their total aggregate.
At the same time, everyone knows the true state of affairs: Armenians, Azerbaijanis
- writes the blogger, explaining that it is beneficial for all parties to the conflict to present themselves as a victim of a rocket attack. Therefore, the goals of strikes are misinterpreted due to concealment of the real alignment of things.