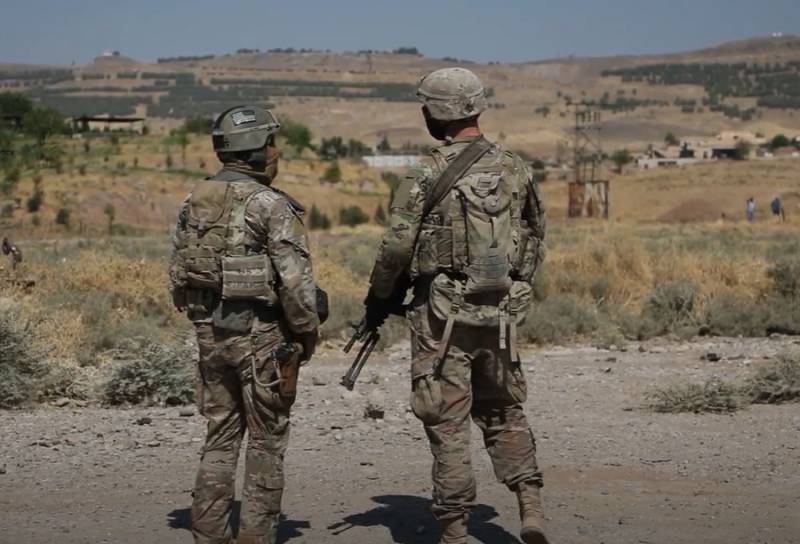 US military aircraft appeared over eastern Syria. According to Syrian information sources, this is due to an incident with a car in which soldiers of the American occupation contingent were moving.
Middle Eastern media reports indicate that an American army vehicle allegedly ran into an explosive device that was on the side of the road between the cities of Al-Haseke and Deir ez-Zor. The explosion, according to the latest information, thundered in the area of ​​the village of Markada (Mercada). The American contingent is said to have lost four of its servicemen as a result of the car bombing. The translator was also killed.
In the media of the Syrian Arab Republic, material appeared that US troops cordoned off the Mercada area, raised a military
Aviation
.
After a while, Western media began to publish materials with reference to representatives of the American military command in Syria.
Colonel Wayne Marotto, spokesman for the American "anti-terrorist" coalition, tweeted that the reports from Syrian news sources are "not credible."
At the same time, the American military did not deny that the number of American army personnel had increased in the indicated area. A company of about 100 American troops is sent there to "patrol". She uses six Bradley armored vehicles and other vehicles. Colonel Marotto did not name the reasons for the increase in the number of military patrols.