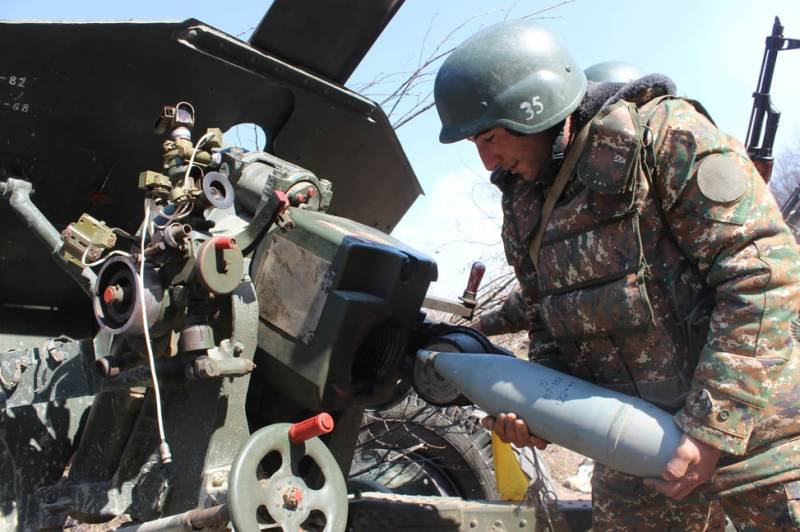 Photo of the Armenian artilleryman
The Ministry of Defense of Azerbaijan has not yet published footage from Shushi. We are talking about the Karabakh city, which not only representatives of the Azerbaijani media, but also President Ilham Aliyev, announced early in the morning about taking control of it. First, Aliyev wrote about the "liberation of Shushi" on Twitter, then said the same during a meeting with the heads of the Turkish Defense and Foreign Ministry, calling those dear guests who "together with the Azerbaijani nation on this historically important day."
The appearance of shots from Shushi was announced throughout the day, but so far the military department has not officially presented such shots to the public. The Azerbaijani Defense Ministry was unable to prove the capture of Shushi. In this regard, statements about the seizure of Shushi under Azerbaijani control look like a kind of "false start".
Speaking at a briefing, the head of the Armenian Defense Ministry Artsrun Hovhannisyan confirmed the data on the battles in the vicinity of Shushi. According to him, the enemy initially deployed small tactical groups in the northern direction, which were supported by artillery and armored vehicles. But, according to the head of the Armenian defense department, the enemy was stopped and suffered significant losses.
There was evidence that Azerbaijani troops tried to break through from the Berzdor (Lachin) direction to those detachments that came under powerful artillery fire from the Armenian side. According to Hovhannisyan, this breakthrough was not successful for the Azerbaijani units:
The enemy was driven back. The battles are still going on, but their intensity has decreased.
The Azerbaijani military department, instead of the personnel from Shushi announced by the local media, publishes footage from the Khojavend region (Martuni region - in the interpretation of the unrecognized Nagorno-Karabakh Republic).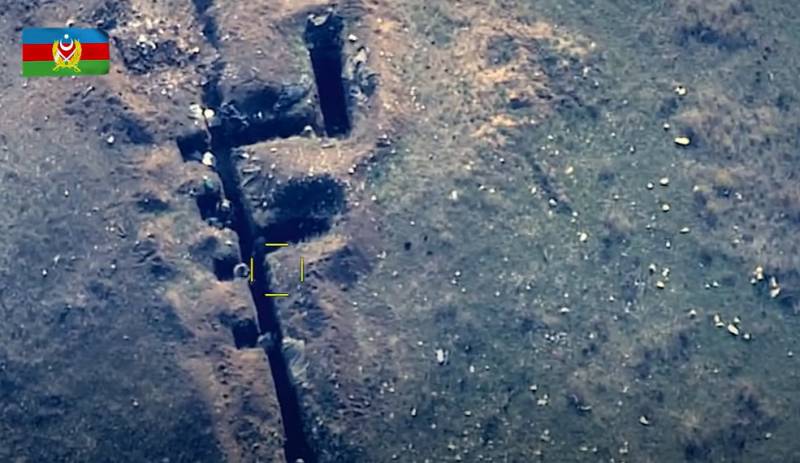 It is stated that the Armenian troops suffered losses and left their positions.