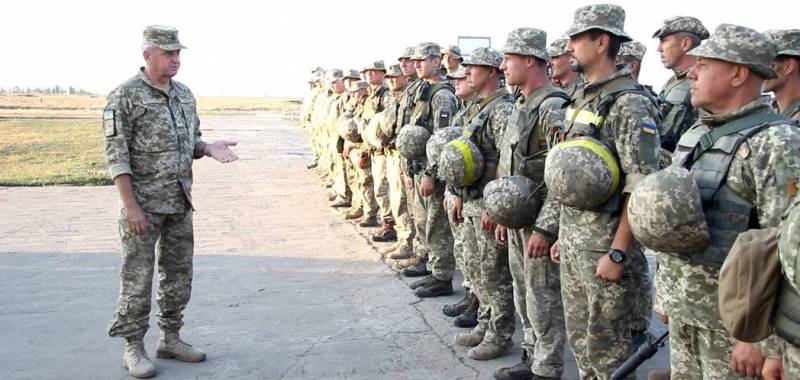 Reports from the territory of Donbass resumed about losses on both sides of the conflict, which recently seemed to have been frozen. In the reports that are published by officials of the Armed Forces of Ukraine and the Office of the People's Republic of Moldova, there are statements about "accidental detonation of the enemy", then about "detonation of the opposite side's own ammunition." In fact, we are talking about the resumption of shelling from both sides.
We will remind that earlier there was information from the UNM DNR that Ukrainian troops fired at several settlements of the Donetsk People's Republic, also fired at the Donetsk filter station. DNR Foreign Minister Natalya Nikonorova warned the Ukrainian side, noting that if the shelling did not stop, the republic's troops would give a harsh response. The shelling did not stop ...
Today in the DPR announced the loss of the Ukrainian side of three of its servicemen - one killed, two wounded. They were in the conflict zone as part of the 54th separate mechanized brigade in the Avdiivka area. It is reported that the Ural truck, next to which and in which these and other servicemen were, was blown up in the territory controlled by the Armed Forces of Ukraine.
The report says about the detonation of ammunition at the time of their loading and about "non-observance of safety measures during loading."
It is alleged that the incident is being investigated by a commission of the Ukrainian operational-tactical group Vostok.
When the Ukrainian side accuses the DPR of carrying out shelling of NM.
All this once again suggests that the situation with the "truce" can really explode at any moment. And, unfortunately, the matter may not be limited to single shelling and explosions of army vehicles from both sides.