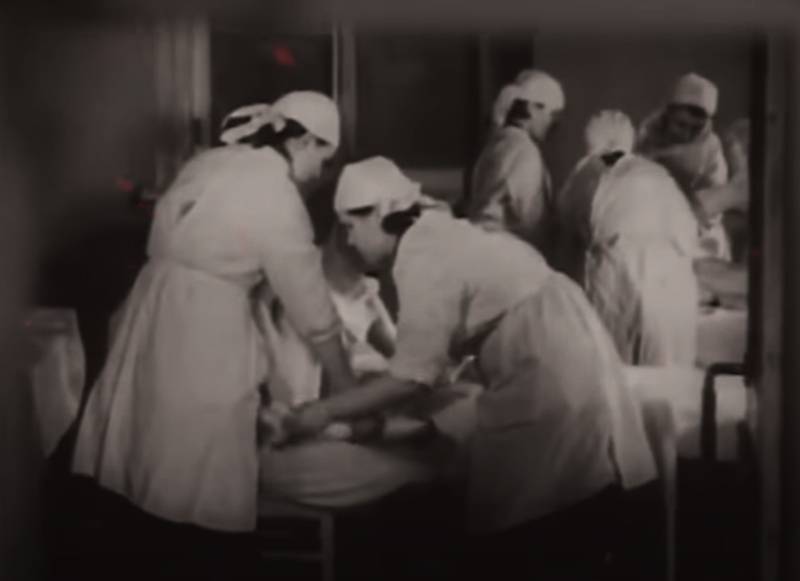 When they talk about the heroes of the Great Patriotic War, they traditionally talk about the fighters who fought on the front lines, about the partisans who derailed the Nazis, about the scouts who acted behind enemy lines. With all this, of course, we must not forget about those heroes who were such, without firing a single shot in the war, nor transmitting a single secret radio message. We are talking about doctors, whose efforts and dedication have saved hundreds of thousands of lives - both at the front and in the rear.
The very role of military doctors, paramedics, medical instructors, nurses can hardly be overestimated. Sometimes fragile nurses literally carried several wounded soldiers from the battlefield on their shoulders in the course of one battle - under whistling shrapnel and a hail of bullets. 17-year-old slender girls endured soldiers, whose body weight was sometimes 2 times their own. On the ground, through fields plowed by explosions, through rows of barbed wire.
The cycle of programs "I remember" on the channel of blogger Dmitry Puchkov tells
история
Anna Moleva (married - Belenkaya), who went to the front after graduating from the Ivanovo Medical Institute. Anna Georgievna found herself in a real meat grinder - near Rzhev.
From the narration on behalf of Anna Moleva:
They gave out a gymnast, boots with windings and sent them to the North-Western Front - near Rzhev.
The full story about the service of the girl who saved many lives, was wounded herself, reached Berlin: