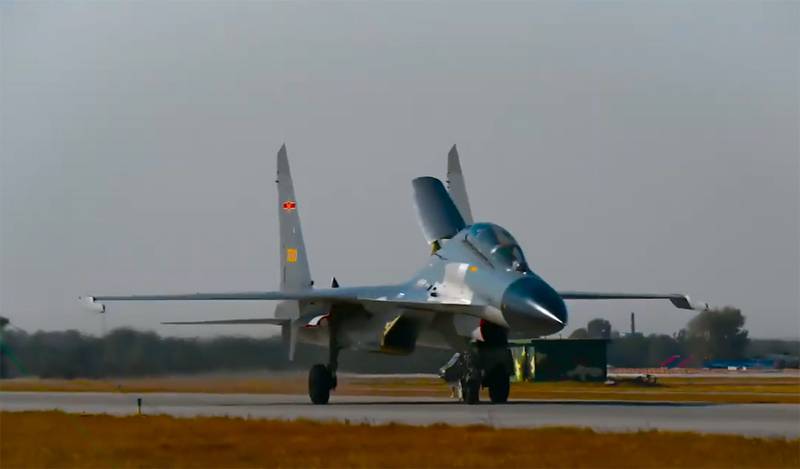 A new unknown missile has appeared in service with the Chinese Air Force. It can be seen in the photo of the J-11BS fighter, which is an analogue of the Russian Su-27UB combat training aircraft.
Initially, footage with such missiles appeared in issues
News
Chinese television. The news was devoted to the modernization of the PRC Air Force.
The footage was noticed by the columnist for Chinese news Andreas Ruprecht on his Twitter page. He is a renowned specialist in military
aviation
China, who have written a series of books on this topic.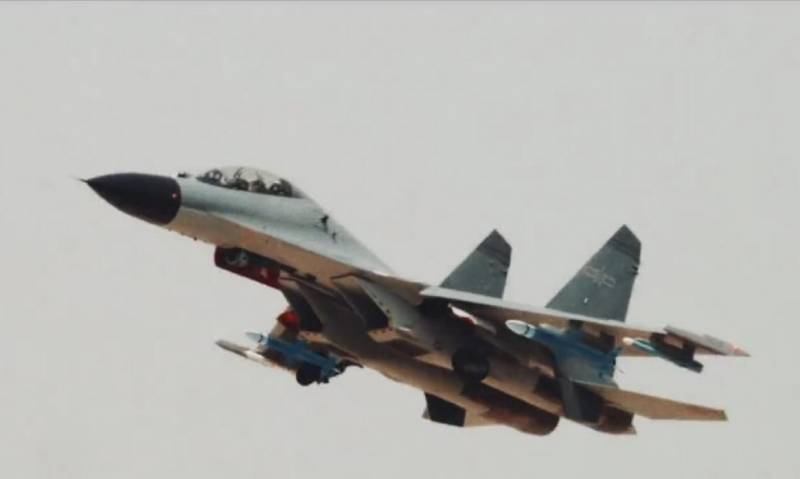 Ruprecht believes that, most likely, this is the so-called ARM, the appearance of which in China has long been expected. It looks like we are talking about an anti-radar missile designed to destroy enemy ground-based radar systems from the air.
In a commentary on Ruprecht's post, a certain Rick Joe, also specializing in China, mentions earlier information that the Chinese ARM is being developed from the Chinese PL-15 long-range air-to-air missile. It was supposed to place four of these missiles in the internal compartments of the J-20 fighter. But, according to Rick Joe, the rocket shown in the photo is too large for such a placement.
Previously, images of the J-11 with unknown missiles have appeared. So, in 2016, the Chinese newspaper Zhongguo Ribao drew attention to the pictures of a fighter with a 5-meter missile on board, taken during an exercise that took place in the fall of 2015. But the rocket, which is shown in the photo above, is already another version of airborne missile weapons. Nothing is known about it, since there has not been an official one yet.