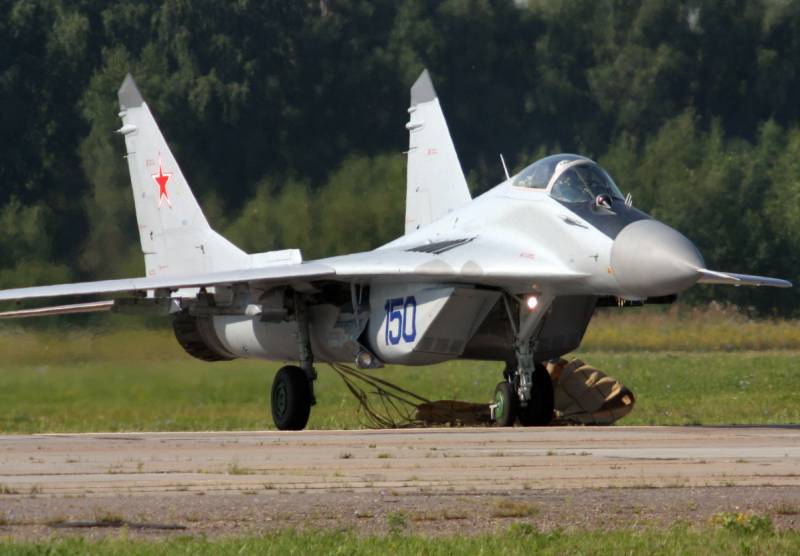 US Air Force officer Guy Reiser in 2001, near Warsaw, took part in testing MiG-29 fighters in service with the Polish military. The pilot noted the aircraft's high maneuverability, but also its insufficient flight range.
This is reported by The National Interest.
The MiG-29 fighter was deployed by the Soviet Air Force at the end of the Cold War as a counterweight to the American F-16 fighter. It first took off in 1977. Since then, more than 40 years later, it remains one of the most popular fighters in the world. By 2018, there were 820 of them in service with different countries, which corresponds to about 6 percent of all combat aircraft in the world.
David Ax writes in an article published by Forbes that four decades later, the MiG-29 star is beginning to fade. Until now, hundreds of such machines remain in service with many countries, but in Russia their service life is already coming to an end.
When the twin-engined MiG-29 first entered the army in 1982, it was a significant advance for the Soviet Air Force.
The exceptional thrust-to-weight ratio, maneuverability and the first operational sighting system for the R-73 air-to-air guided missile made it almost invincible in battle.
- Writes about him analyst at the Royal Joint Institute for Defense Research Justin Bronk.
But in the post-Cold War era, the aircraft fell out of favor as more countries, including Russia, began to favor larger, more powerful fighters such as the Su-27 and its variants. Today, the Russian Aerospace Forces and the Russian Navy have only 98 MiG-29s, along with about 460 Su-27s and their modifications.
According to representatives of the Western press, this means that the time has come to say goodbye to the MiG-29 fighters.