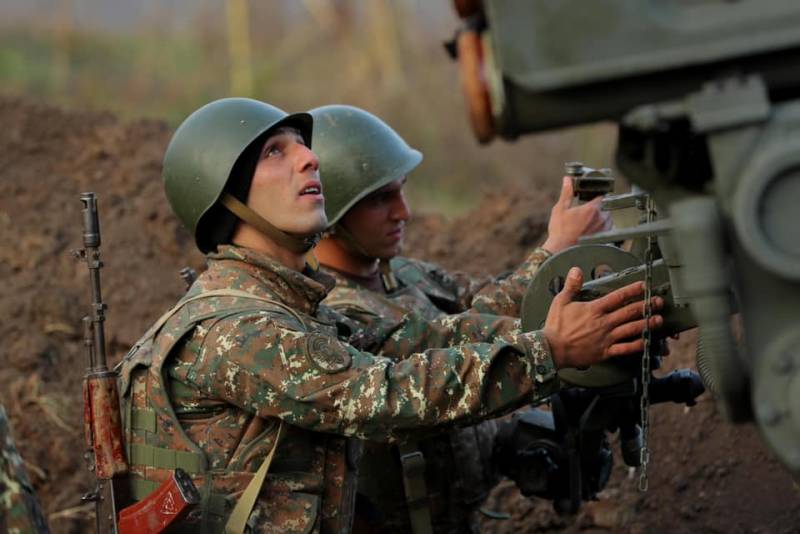 The Azerbaijani Defense Ministry reports on ongoing hostilities in Nagorno-Karabakh.
According to the press service of the department, another military column of Armenian troops in the conflict zone was destroyed. It is alleged that a convoy from the 4th motorized rifle regiment of the 37th rifle division of the Armenian Armed Forces was destroyed.
The report says that the convoy was heading to Stepanakert (Azerbaijani name - Khankendi) and consisted of 2 infantry fighting vehicles, 5 KamAZ and Ural trucks.
From the summary:
The military equipment in the convoy burned down.
It is noteworthy that both sides of the conflict are engaged in information duels on the network. As soon as one side announces the destruction of an enemy column, the other immediately tries to declare a similar combat success. Let us remind that earlier in the Ministry of Defense of Armenia it was announced about the defeat of the column of Azerbaijani troops.
Meanwhile, the Azerbaijani military department continued to demonstrate personnel from the territories taken under its control. In this case, we are talking about the deserted villages of the Jebrail region:
The Armenian side claims that great damage was inflicted on the Azerbaijani troops when they tried to break through in the Karin Tak-Shushi sector. The report says about the destruction of two army trucks with personnel, as well as 4 drones at once. The destruction of several
tanks
Armed Forces of Azerbaijan.