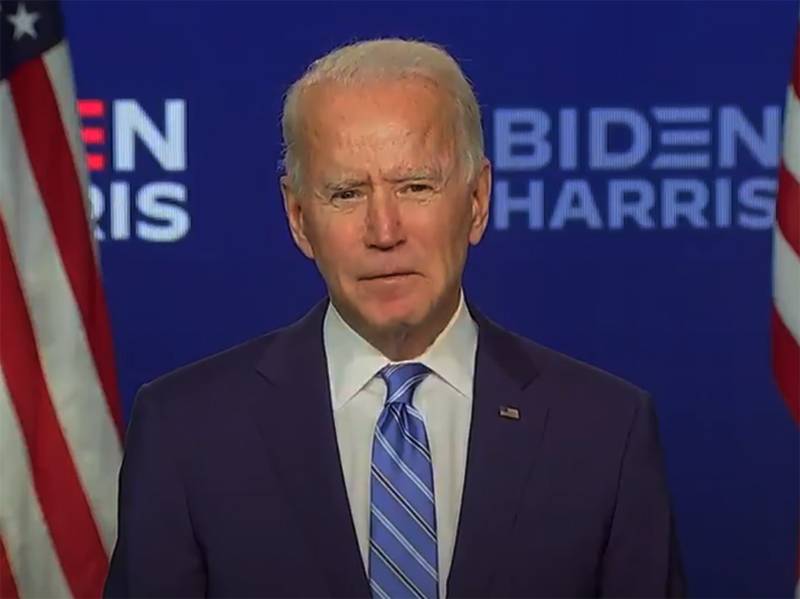 Joseph Biden proclaimed himself the 46th President of the United States. According to official American statistics, a record 75 million electorate voted for him. At the same time, opponents (Trump's headquarters) also point to a record number of violations in the presidential election.
Among the violations identified: in dozens of US counties, more than 100% of voters voted, among the voters were the so-called "dead souls" - Americans who had already died at the time of the elections (numerous cases of Americans who were born in the early 1900s who voted), the denial of observers, closure from observers of sites for counting votes.
Biden claims that as president, "he will restore respect to the United States, strengthen the nation in unity and heal society."
A few phrases from Biden's speech:
Thanks to the African Americans. They spoke for me. And I speak for them.
The Americans called on us to consolidate efforts for justice, efforts for the great battle against the challenges of our time.
I believe that America today has become a beacon for the whole world.
A "beacon" for the number of electoral violations and the transformation of voting and vote counting into a booth?
By the way, the Russian "fighters for democracy" at the same time like water in their mouths. They don't comment on these violations, as if they don't notice ...
Meanwhile, Donald Trump's family calls on him not to recognize Biden as the President of the United States until the appropriate court decisions.
We will remind that Trump previously demanded a recount of votes in several states and invalidation of ballots that were sent en masse by mail after the end of the election.