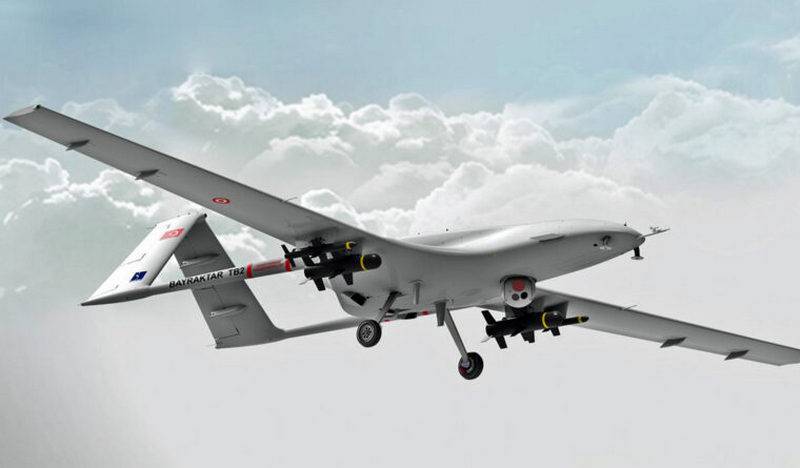 The Turkish attack drone will receive a domestic optoelectronic reconnaissance, observation and guidance system. According to the company, Bayraktar TB2 successfully conducted the first test firing with the new system developed by Aselsan.
During tests, a drone with a new optical-electronic system (CATS) hit the target with MAM-L (Mini Smart Ammunition) guided munitions developed by Roketsan. As part of the tests, various functions of the system were tested, special attention was paid to the capture and tracking of targets moving at high speed. The tests are said to have been successful.
Previously, Bayraktar TB2 drones were equipped with Canadian-made optical systems supplied by L3Harris WESCAM. The deliveries of Canadian optics and engines were suspended after Azerbaijan used Turkish drones during the fighting in Nagorno-Karabakh.
The new UAV model Bayraktar TB2 is equipped with a powerful engine from Rotax, which allows the drone to stay in the air for a longer time.
It is also reported that the Turks are testing their own turbodiesel
aviation
the engine, produced by the Turkish company Tusas Engine Industries (TEI), with which it is planned to equip the new Akinci drones and modified Bayraktar TB3.