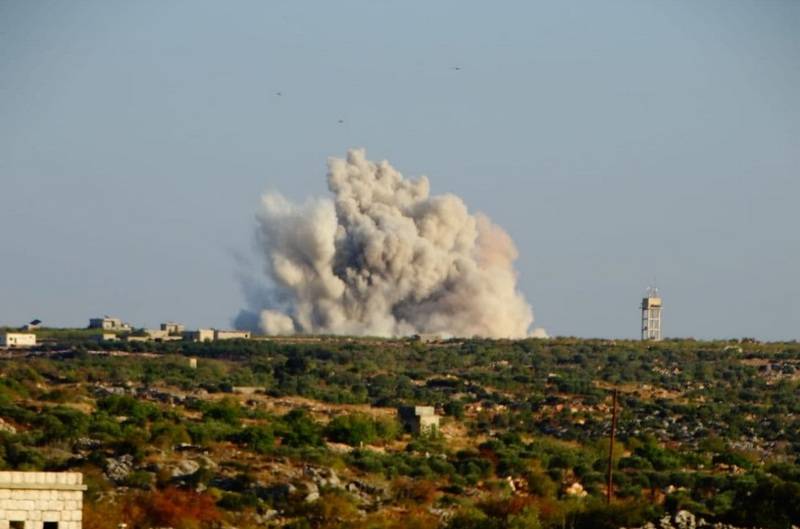 A video of the strike of Russian aircraft from the Khmeimim airbase on a militant camp in the Syrian province of Idlib appeared on the Web. The corresponding video was posted on Twitter.
Russian planes reportedly attacked the positions of the Tawhid Wal-Jihad terrorist group banned in Russia in the south of the Sarja settlement in the Idlib province. According to available information, front-line bombers Su-24M of the Russian Aerospace Forces took part in the airstrike.
According to local media reports, there was a recruiting center and a training base for jihadists in the area, where the recruiting and training of militants for participation in hostilities was carried out, including on the territory of Nagorno-Karabakh. The reason for the strike was information from local residents, as well as the ongoing observation of the base. The day before, the militants of this group tried to attack the positions of the Syrian army, but were driven back.
According to Syrian sources, the Su-24M launched a series of attacks on the militant camp, also destroying a warehouse with missiles for multiple launch rocket systems.
The number of militants killed during the strike by the Russian Aerospace Forces remains unknown. Some Internet portals report allegedly 32 killed and several dozen wounded militants, but this information is unofficial.