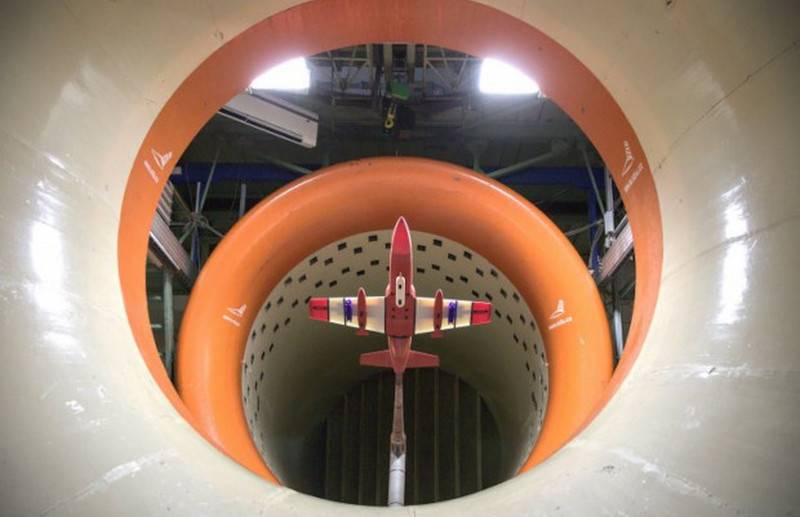 The Czech company Aero Vodochody intends to create and offer potential buyers an assault version of the L-39NG Albatros trainer. According to the company, aerodynamic tests of the new attack aircraft have already been completed.
The research was carried out in a wind tunnel of the Czech Aerospace Research Center in Prague. Based on the results of the tests, data were obtained that will allow the creation of an assault version of the training aircraft. According to the company's plans, flight tests of the new attack aircraft should start as early as 2021.
L-39NG (NG - next generation, new generation) is the newest version of the Czechoslovak combat trainer aircraft L-39 Albatros, which made its first flight in 1968 and was produced for the USSR Air Force and the countries of the socialist camp. The new aircraft received a composite wing and lost the additional fuel tanks that were located on the wingtips of the base Albatros. The modernized American FJ25-39M was installed on the L-44NG instead of the Soviet AI-4TL jet engine.
Also on the L-39NG installed new avionics of the company Genesys Aerosystems and the indicator on the windshield Speel Praha. In total, more than half of the components and assemblies of the aircraft are replaced by new ones.
The length of the L-39NG is 12 meters, and the wingspan is 9,6 meters. The maximum take-off weight of the training aircraft is 5,8 tons. It can reach speeds of up to 775 kilometers per hour and fly over a distance of thousands of kilometers to 2,6. The aircraft is equipped with five suspension points for different types.
weapons
total weight to 1,2 tons.