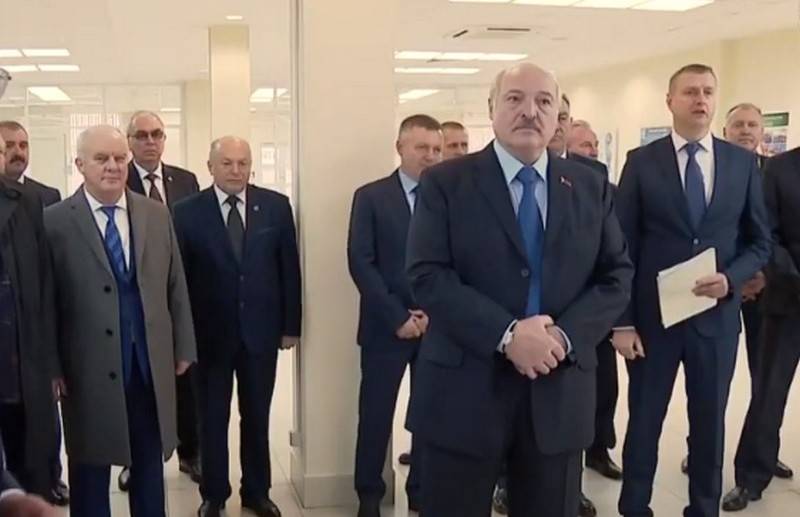 The launch of the Belarusian nuclear power plant (BelNPP) made Belarus a nuclear power. This was stated by the President of the Republic Alexander Lukashenko.
Speaking at the ceremony of connecting the first power unit of the Belarusian NPP to the country's energy system, the Belarusian president announced it
historical
event and said that with the launch of the nuclear power plant Belarus becomes a nuclear power.
Everything is as casual as if the metro was built. Historic moment - the country becomes a nuclear power
- the Belarusian media cite Lukashenka's statement.
Meanwhile, the President of Belarus proposed to the head of Rosatom Alexei Likhachev to create a subsidiary of the Russian state corporation in the republic. The parties discussed the prospects for cooperation between the two countries in the field of nuclear energy.
As noted by the Ministry of Energy of the Republic, the BelNPP was launched, the station reached a capacity of 400 MW, the reactor of the first power unit operates at a capacity of 40%, and electricity is supplied to all regions of Belarus. The day before, Lukashenka said that in order to get away from dependence on hydrocarbons, the republic needs to build another nuclear power plant.
Commissioning of the first power unit is planned in the first quarter of 2021. In total, the BelNPP will operate two power units with a capacity of 1200 MW each.