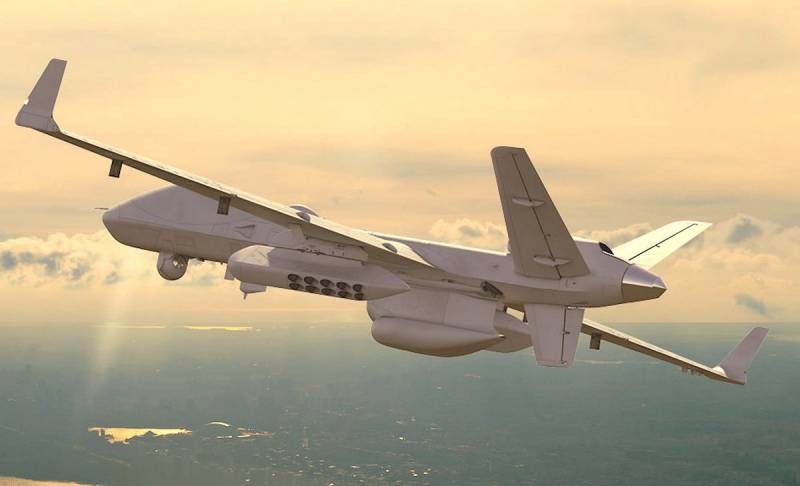 In connection with the increase in the number of Russian nuclear submarines going on alert in the oceans, and the increased load on the US Navy and Air Force, the Marine Corps (USMC) intends to join the "hunt for Russian submarines." Writes about this The Drive.
Marine Corps Commander General David Berger said that the drones could not only conduct visual surveillance of submarines, but also receive signals from special buoys, as well as other special sensors placed by planes and helicopters.
As such drones, it is proposed to use the marine version of the Reaper MQ-9 combat UAV called the Sea Guardian. This drone is specially designed for naval missions. The US Marine Corps has already received two drones and is preparing personnel for their operation.
In 2017, the US Navy tested the MQ-9 Reaper as part of an anti-submarine exercise. For this exercise, the UAV was equipped with a signal receiving system from sonar buoys manufactured by Ultra Electronics and a signal processing system manufactured by General Dynamics Mission Systems-Canada. Both systems made it possible to receive transmitted signals, which were analyzed by a drone and sent to an operator several hundred miles away.
In addition, according to the resource, the UAV was pursuing underwater targets.
The Lynx radar was also installed on the UAV to highlight the surface situation, and an opto-electronic station to detect and classify surface targets.
Earlier it was reported that the US Navy abandoned the naval version of the MQ-9 Reaper in favor of another drone - the MQ-4C Triton, the Sea Guardian UAV will be in service with the US ILC. The case is considering the option of equipping the drone with special anti-submarine weapons, including small underwing sonars.
The MQ-9 Reaper weighs 4.7 tonnes, is 11.6 meters long and has a wingspan of 21.3 meters. It has six suspension points for carrying 682 kg of weapons. The maximum speed of the vehicle is 400 kilometers per hour and the maximum flight duration is 15 hours.