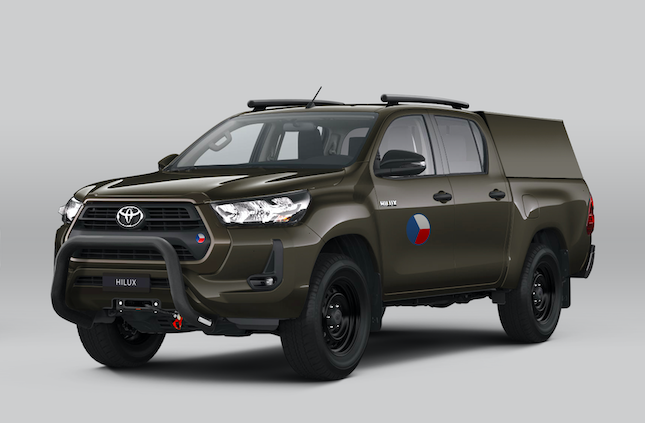 In the open tender of the Ministry of Defense of the Czech Republic for the supply of new multifunctional off-road vehicles for the country's armed forces, GLOMEX Military Supplies won, having managed to bypass 10 competitors.
GLOMEX MS will supply 1200 modified Toyota Hilux pickups to the army over the next four years. They will gradually replace the old UAZ-463 SUVs, inherited by the army back in Soviet times, and the Land Rover Defender. The new vehicles are equipped with a 110 kW / 150 hp diesel engine. This is the latest post-facelift version of the five-seat Double Cab that the manufacturer unveiled in mid-2020.
The results of the competition were announced by the Czech military department on November 5. This is the second major success for GLOMEX MS Polska in a short time in tenders for the supply of off-road vehicles specially adapted to the needs of the military. In the spring of this year, the company won a contract for the supply of more than 600 specially modified Ford Ranger XLT vehicles to the Polish army.
The Fords will feature hardtop bodies, tow hooks, run-flat inserts, snow chains and AT tires for better grip and high mileage on and off the road.