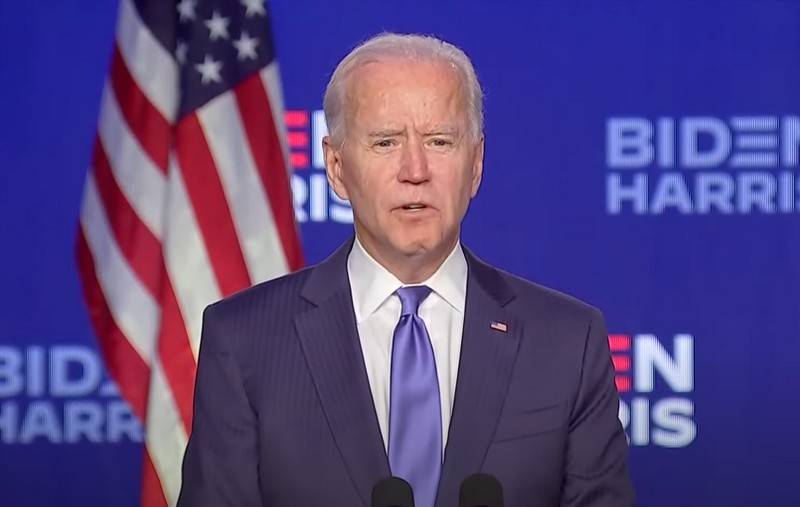 Democratic presidential candidate Joe Biden is not yet ready to declare himself the winner in the elections, but said that it is already "clear that he won."
At a meeting with his supporters, Biden said he expects to receive more electoral votes than the 270 needed to be elected president.
We are not yet ready to declare victory, but the numbers tell us clearly: we (the Democrats) will win this race. (...) We are winning Arizona, we are winning Nevada. Our lead in Nevada has doubled. We are preparing to win over 300 electoral votes (...) we have over 74 million Americans backing us - more than any presidential
stories
U.S.A
- he said, adding that he would not allow to suspend the counting of votes, as demanded by Trump.
Biden said he is beating Trump in key states like Pennsylvania, Arizona and Nevada and urged supporters to remain calm and patient while the ballots are processed.
Your vote will be counted. I don't care no matter how anyone tries to stop it. I won't let this happen
- said the presidential candidate.
In turn, Donald Trump said that Biden should not "unreasonably put forward claims to the post of head of state." According to him, he had a big advantage in several states immediately after the elections, but later it "miraculously disappeared." Trump did not rule out that he will regain the advantage "as the court proceedings progress."
Meanwhile, the US Supreme Court reacted to the GOP claim and ordered the isolation of some of the Pennsylvania ballots received "after 20:00 on November 3." They will be isolated and placed in a separate container "until further notice".
We will remind, Trump's team demanded not to process ballots in Pennsylvania received after election day. In this state, ballots are accepted by mail within days of election day.