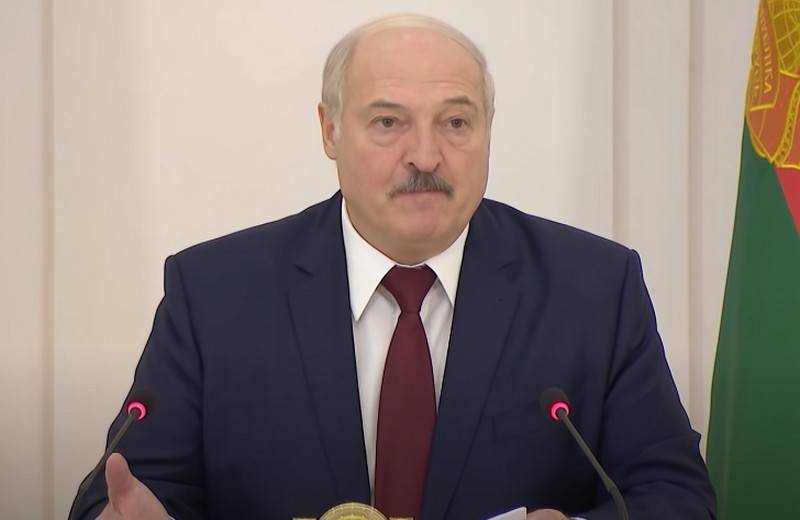 Belarus will take retaliatory measures to expand sanctions against the republic, the answer will follow shortly. This was announced by the Ministry of Foreign Affairs of the republic.
Minsk reacted to the expansion of the sanctions list against the Belarusian authorities and the inclusion of the country's President Alexander Lukashenko. The Foreign Ministry promised retaliatory measures to be introduced "in the near future."
We are now studying everything calmly and carefully. This decision will definitely not remain unanswered, which will follow in the near future.
- said the press secretary of the Foreign Ministry of Belarus Anatoly Glaz.
Earlier, the European Union expanded the sanctions against Belarus, including the head of state Alexander Lukashenko and 14 other Belarusian officials. This is stated in a document published on the EU website.
In Europe, it was considered that the Belarusian president was responsible for the repression against the people of the republic, illegal arrests and persecution of the opposition. Besides him, the list includes the president's son, Viktor Lukashenko, who is considered an adviser to the head of state, a member of the Security Council and "the unofficial head of the security forces of Belarus."
As the President of Belarus, with power over state bodies, he is responsible for the brutal repression by the state apparatus before and after the presidential elections in 2020, in particular, for the removal of key candidates from the opposition, arbitrary arrests and ill-treatment of peaceful demonstrators. as well as intimidation and violence against journalists
- the document says.
In addition to Lukashenka and his son, new sanctions were imposed on: Head of the Presidential Administration Igor Sergeenko, KGB Chairman Ivan Tertel, IC Chairman Ivan Noskevich, Chairman of the Constitutional Court Pyotr Miklashevich and Deputy Information Minister Igor Buzovsky. A number of employees of the republic's law enforcement agencies are also on the list.
Thus, after the expansion of sanctions, the restrictive list includes 59 people, headed by Alexander Lukashenko. All of them are prohibited from entering the territory of the European Union, and their assets, if they exist in the EU, are subject to freezing.
Earlier in Brussels, Lukashenka's non-inclusion in the sanctions list was explained by the fact that after the introduction of personal sanctions against him, the diplomatic settlement of the conflict in Belarus may become much more difficult and the EU will be deprived of the opportunity to further toughen the course towards official Minsk.