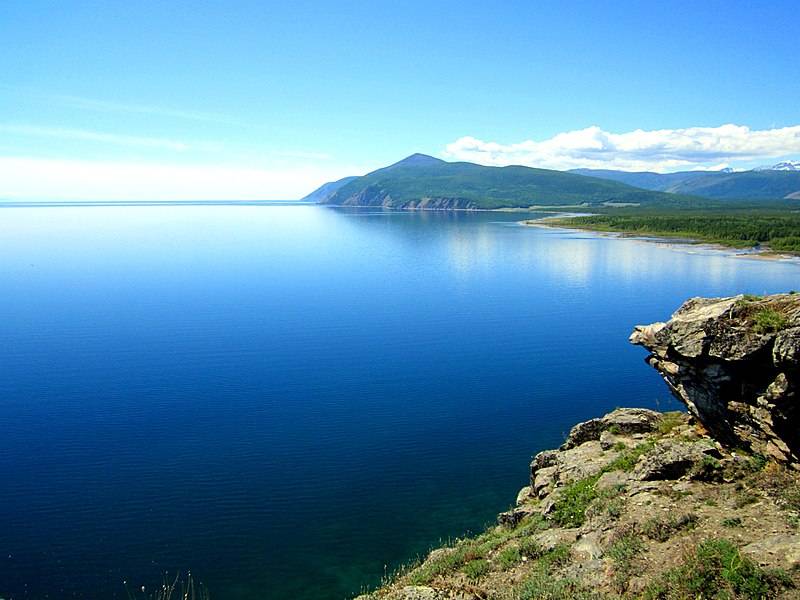 A global organization has been created to monitor the water balance of all countries of the world. Oil is being replaced by water. There is a "reboot" of all mankind, a person's way of life is radically changing, restrictions are imposed in everything.
Control of water resources
On October 27, 2020 in Switzerland, the Water Group, which includes giants such as Nestlе, PepsiCo and Coca-Cola under the leadership of the World Bank, created the 50L Home Coalition, an organization to spread a global platform that addresses two of the most pressing world problems: water security and climate change. The coalition plans to "reinvent the future of water"; improve the efficiency of water use; create policy, regulatory and sectoral frameworks to reduce household water use; change the idea of ​​domestic water consumption by making water conservation (50 liters per person per day) an integral part of a person's lifestyle.
The world is facing an acute water supply crisis, especially in cities. According to open data, already by 2025-2030. 2/3 of humanity will experience the problem of lack of clean water. Further, the situation will worsen. Already, the problem of water is becoming one of the reasons for mass migration and conflicts between states. Disproportionate household water consumption is also believed to contribute to climate change.
We need unprecedented collaboration between business, government and civil society to make 50 liters of water consumed per day by humans a reality.
-
сказал
Shailesh G. Jejurikar, General Manager of Fabric and Home Care Procter & Gamble and Co-Chair of the Coalition.
Arcadis (Netherlands), Electrolux (Sweden), Engie (France), Kohler (USA), Procter & will be added to the founders of the "Water Group", who became the founders of a new global corporation, whose ideas will certainly be supported by WHO and the "green" movement. Gamble (USA) and the World Bank.
Thus, global organizations are being created to control the water balance of all countries of the world. Oil is being replaced by water, gas by hydrogen. The World Bank is becoming the largest ecosystem (a set of proprietary or partner services united around one company), which coordinates the world's most important financial TNCs and the most successful corporations in the world. And they undertook to influence the climate and water consumption. In fact, the owners of these TNCs and TNBs are taking all of humanity by the throat through the "green" movement, water consumption and "pandemic" (which is used for the most severe terror and restriction of human rights and freedoms). There is no doubt that in a very short time these gentlemen will dominate the whole world, crushing nation states under themselves. This is already being done during a "pandemic" when WHO dictates rules to countries.
What is the threat to Russia
It is obvious that Russia has a huge role to play in these plans. Our country ranks second in the world (after Brazil) in terms of water resources. There are over 2,5 million large and small rivers, more than 2 million lakes, hundreds of thousands of swamps and other water bodies on the territory of Russia.
The problem is that within the framework of the system created after the collapse of the USSR, our financial system is completely dependent on the IMF, the World Bank and the Bank for International Settlements. Essentially, from the petrodollar system. They control the cross-border and internal movement of Russian capital, lending to organizations, companies, assigning them a credit rating, offshore where the assets of "independent" firms and organizations of the Russian Federation are located. Obviously, as now the WHO recommendations have become mandatory for national countries, so the proposals of the 50L Home Coalition will become decrees for them. Water will become a commodity. Excess water will be received by the West or the East. It is not for nothing that the State Duma has long been pushing for a law on tax on private wells, as well as on wells. They will try to exclude ordinary people from the "uncontrolled" consumption of water, which will not belong to Russia and its people, but to the whole world (or rather the water corporation). Then he will push the idea of ​​a water-saving lifestyle - 50 liters of water per day per person. This also leads to the idea, long fostered in the West, about birth control. With such water savings, there will be no time for children. Large families will become a thing of the past.
So, step by step, humanity, countries, including Russia, will be driven into a "digital concentration camp". Create a non-class, non-national, supranational and supra-civilizational society. It is worth noting that this scenario is being pushed by the globalist democrats behind Biden and financial capital. The "pandemic" allows suppressing the rights and freedoms of citizens, restricting the movement of ordinary people (the "chosen ones" have private planes and yachts), introducing self-restraint and restriction in contacts. Large-scale, unjustified use of protective masks, gloves, disinfectants leads to suppression of human immunity. Which leads to a further increase in diseases - not only SARS and influenza, but also other life-threatening diseases. And the "new wave" (caused by mistakes, stupidity and outright sabotage) makes it possible to strengthen the terror regime.
There is also "green" terror, respect for food and water, which allows you to "tighten the screws" again. Thus, there is a "reboot" of all mankind, a person's way of life is radically changing, restrictions are imposed in everything. Then, as declared by the 50L Home Coalition, political methods will also be used. Not a single president, not a single government would dare to disobey (except, perhaps, China) if the financial valve is turned off. In case of disobedience - sanctions, an economic crisis, impoverishment of the population and an inevitable change of government. At the exit "new world order". A future without states that have begun to destroy, without dying off religions and national cultures, civilizational values, without a family, which in the West becomes an atavism, without children (destruction of traditional families, propaganda of perversion, childlessness, etc.), without old people (capitalism sucks out all human energy) ... An era of universal, global values ​​is coming, which are dictated under pressure from political (UN), financial (IMF, WB), medical (WHO), "green", and now water organizations.