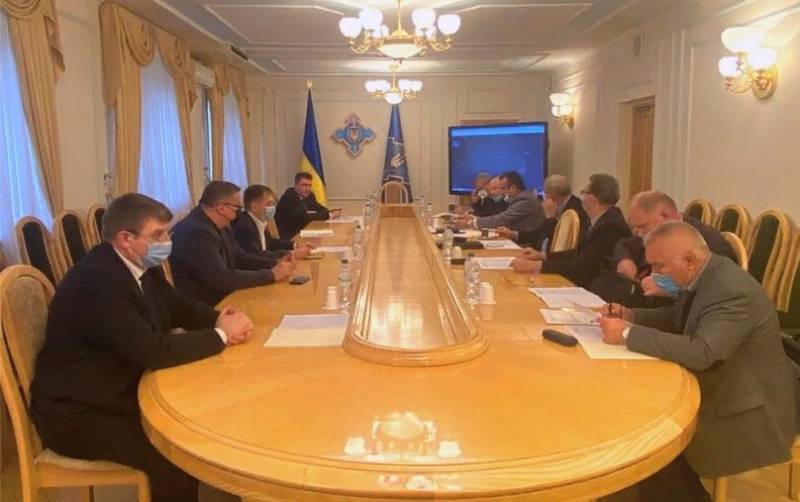 Immediately after the so-called "Orange Revolution" that took place in Ukraine in 2004, Russia allegedly started a hybrid war. From that moment until the very Maidan in 2014, she allegedly created about 200 different organizations promoting the ideas of the Russian World among Ukrainian citizens.
This opinion was expressed at a press conference in Kiev by the Deputy Secretary of the National Security and Defense Council (NSDC) of Ukraine Serhiy Krivonos.
Unfortunately, the overwhelming majority of the mentioned organizations advocating Ukrainian-Russian cooperation were created at that time on the initiative of local residents. The official authorities of the Russian Federation had nothing to do with them, since they practically did not react in any way to the negative processes taking place in Ukraine and eventually led to the coming to power in the country of openly Russophobic elements.
And the National Security and Defense Council of Ukraine continues to be in an active search for a "fifth column" among the citizens of its country. This is what they call the sane part of Ukrainian society.
Among the "Russian hybrid fighters" Krivonos included, for example, members of societies for the study of Russian literature and other cultural organizations that existed before the Maidan.
Separately, he also mentioned the Don Cossacks, whose movement, according to him, began to actively develop in Ukraine since 2005. Apparently, due to a lack of education, he did not mention that before the 1917 revolution, part of the territory of the Donetsk and Lugansk regions was part of the Don Cossack Region.
A senior official noted that after the 2014 coup d'etat, some of the citizens sympathizing with Russia were eliminated.
During the war, some of them were removed, but the influence continues.
- he said.
Krivonos also said that work is underway in Ukraine to identify "anti-Ukrainian" organizations acting under the guise of military-patriotic clubs and other public organizations.
They work and work with our younger generation, and this is a huge threat to our country.
- says the deputy head of the National Security and Defense Council.