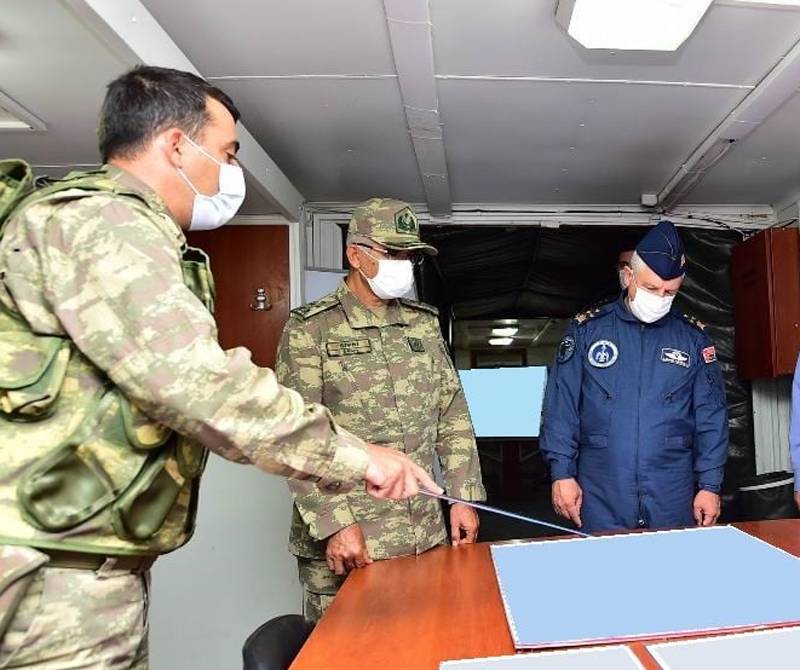 The foreign press and networks comment on the statement of the head of the Russian Foreign Intelligence Service, Sergei Naryshkin, that "the activity of Turkish intelligence is visible in Karabakh." Recall that Naryshkin, commenting on the ongoing conflict in the Transcaucasus, said literally the following:
We feel the work of Turkish intelligence.
This statement by the head of the SVR is actively circulated in the Armenian media. At the same time, the words of Sergei Naryshkin are positioned as proof that Turkey plays at least an important role in the military operation of Azerbaijan.
The Reuters news agency, covering the statements of Sergei Naryshkin, writes that Moscow hopes for an early ceasefire in Karabakh, unlike Ankara. It was noted that the Turkish authorities are disposed to ensure that the hostilities continue until the transition of Nagorno-Karabakh under the full control of Azerbaijan.
In the comments of experts and users of foreign media, it is noted that there is no sensation in the statement of the head of the SVR. A much greater sensation would be if someone announced the complete absence of Turkish intelligence work in Azerbaijan and specifically in Nagorno-Karabakh.
It would be strange if Turkish intelligence was inactive there.
This thesis can be developed by the way the Azerbaijani authorities reacted to the statements about the presence of F-16 fighters of the Turkish Air Force in the country.
At first, Ilham Aliyev denied these data, then he was forced to admit that Turkish combat aircraft were indeed present in the republic, adding that they were at the airfield as "fraternal help". Remained after the exercises.
But if Turkey left its fighters in Azerbaijan, it is unlikely that it did not leave representatives of its intelligence agencies in the republic.
The very fact that the Turkish military command left fighters in Azerbaijan clearly indicates that they were preparing for a military operation in Baku, and Turkey was certainly well aware of this.