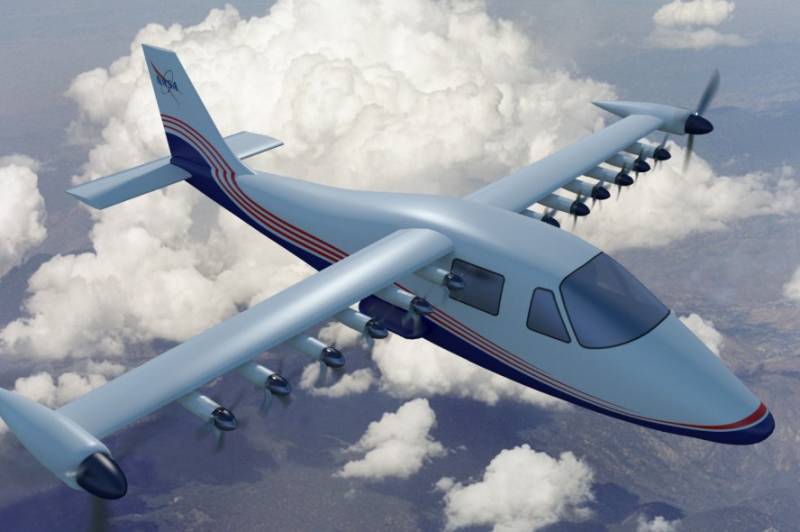 Although the National Aeronautics and Space Administration (NASA) has a wealth of experience in the development of aircraft technology, in the past 20 years it has for the first time carried out an independent
aviation
a project representing an all-electric X-57 aircraft. A few days ago, management specialists conducted a successful final test of the plane's folding propellers for the aircraft's lift motors.
This is reported by the Space Explorer edition.
For the X-57 project, the glider of the Italian Tecnam P2006T aircraft was involved, which is a light four-seater aircraft equipped with two engines. NASA employees replaced the two conventional engines used on the prototype with 14 electric motors. Two of them are cruising and have fixed blades. The remaining 12 blades can be folded. They are used only in take-off and landing modes, as well as for performing non-standard maneuvers.
The system of folding and returning to the initial state of the blades was successfully tested in a wind tunnel in a special NASA laboratory. After that, the aircraft can begin test flights.