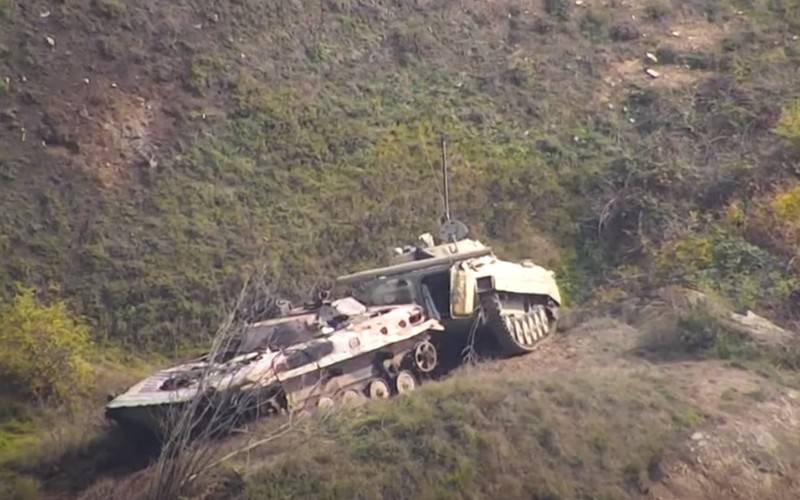 A video of the destroyed column of the Azerbaijani army in the territory of Nagorno-Karabakh has appeared on the web. The corresponding video on its official YouTube channel was posted by the Ministry of Defense of the unrecognized Nagorno-Karabakh Republic (Artsakh).
The video, taken from the drone, shows a large number of abandoned equipment and the bodies of the Azerbaijani army. It is reported that this detachment was destroyed in the direction of Berdzor, but when this happened, there is no other related information in the description of the video. The video itself, entitled "Destruction of the Enemy Forces", was posted on the channel on November 5.
In the direction of Berdzor, an enemy detachment with a large amount of equipment and manpower was destroyed
- stated in the NKR Ministry of Defense.
Earlier, the Armenian Defense Ministry announced the use of a "tactical trap" in one of the directions, as a result of which units of the Azerbaijani army fell under an artillery strike. According to the press service of the Armenian military department, only "irrecoverable" losses in manpower from the enemy amounted to "more than two hundred" people.
Whether the published video corresponds to the statement of the Armenian Defense Ministry is not reported.
At the same time, the Azerbaijani Defense Ministry does not comment on the video that has appeared.