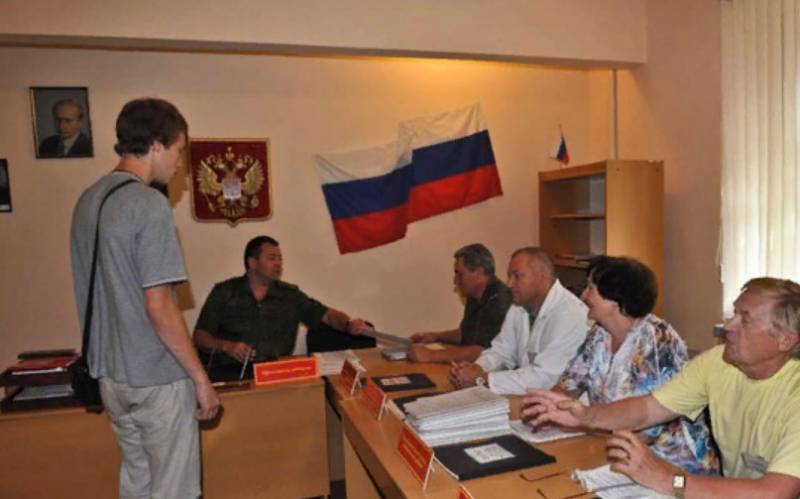 The Ministry of Defense of the Russian Federation decided to change the procedure for the formation of leading personnel in military commissariats. These institutions will again be headed by military personnel.
About this newspaper
"News"
sources in the Russian Defense Ministry said.
This system can hardly be called new, because a similar order existed in Russia until the end of the 2000s. The difference is that now the military department has decided to toughen the requirements for candidates for the posts of military commissars and other employees of military enlistment offices.
Now only an officer with an impeccable track record, with experience in real combat operations and serving in the Armed Forces of the Russian Federation, can become a military commissar. Servicemen with the rank of colonel will be appointed to the posts of military commissars. They must also have experience in passing all stages of a commanding career and commanding units of no less than a regiment or brigade.
Now the duties of the military commissar can be performed by civilians. In addition to their daily duties, in the event of large-scale hostilities, they are assigned the task of preparing for the mobilization of human and material resources in their subordinate territory.
The new procedure for the formation of personnel for military commissariats begins to operate next year.