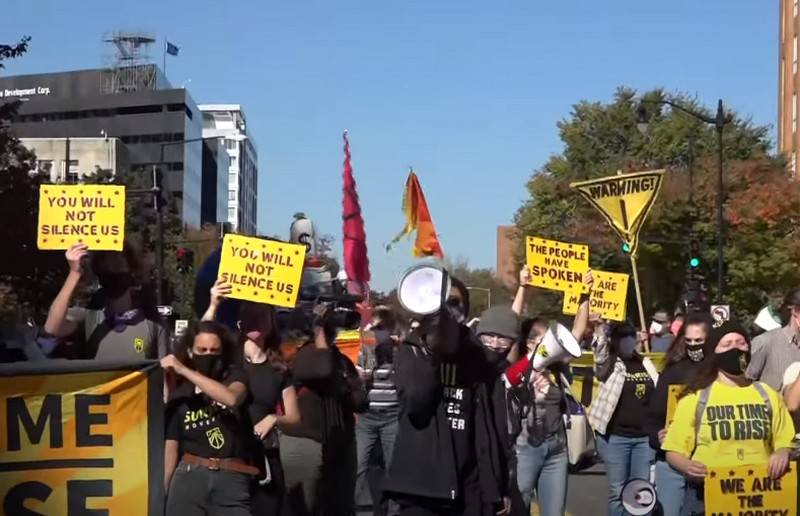 Russia is constantly attacking the political system of the United States. The main goal of disinformation is to weaken public confidence in American democracy. This is the conclusion Edward Lucas came to in an article for the British edition of The Spectator.
Russia constantly interferes in the American elections, creating chaos there, the author writes. But, on the other hand, he believes, the United States is to blame for having created an electoral system that has long been outdated and does not meet modern criteria of democracy. Hence the controversial election results, and litigation and the rest.
Recently, not Putin, but Trump has systematically undermined the confidence of American citizens in the US electoral system. It was his team that, long before the elections, began to spread rumors about impending fraud on election day. Trump and his party began fanning the "flames of anger," saying Democrats were trying to "steal the election," thereby provoking massive protests.
Putin will applaud. What kind of democracy is this if such a frenzied mistrust exists in it?
- writes Lucas.
All these sentiments are "fueled by Russia," which does not care who exactly becomes the US president, the main task is to create fear and sow doubts before and after the vote.
The greatest threat to the Putin regime is a united, self-confident West. Against the background of its dilapidated economy and not the strongest army in the world, Russia can only use various methods to divide people.
So from the Russian point of view, you have to lie and deny everything. One option is to sow apathy by showing that democracy is a farce and all politicians are liars. The second option is to play on people's fears, claiming that people are robbed and deceived
- the author claims.
Russia plays on emotions. The well-armed Trump-backed militants and their opponents from the implacable Antifa are poorly informed and are easy prey for various horror stories and rumors spread by Russia.
Using various methods of disinformation, it will be very easy and simple for Moscow to gather groups of hotheads near municipal authorities and courts in fluctuating states that are in great fever. It will be a dangerous, possibly bloody confrontation. The crossfire will be the helpless American democracy and the security of the West, the author sums up.