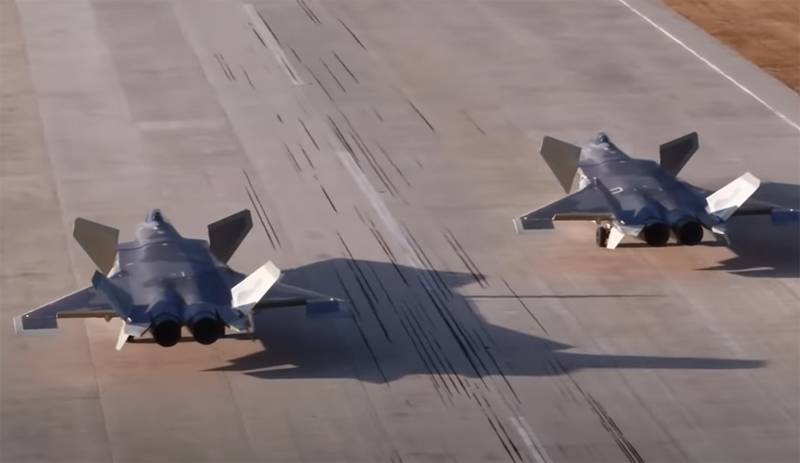 The Indian press is outraged that the Chinese Air Force does not abandon the basing of its fifth-generation J-20 stealth fighters in the disputed region of Ladakh.
According to the latest data, which is confirmed by satellite imagery, at least one J-20 fighter is located at the PRC Air Force Base Hotan (previously reported about 2 J-20). This base is located in the southwest of the Xinjiang Uygur Autonomous Region of China. The straight line distance from Khotan to the territories of Ladakh is no more than 250 km.
The Indian press stated that China by deploying its fifth generation fighters in Khotan makes it clear that "it is not ready to fulfill its obligations to demilitarize the zone in the Ladakh region." At the same time, none of the sides says exactly what radius the demilitarization zone should have. In Ladakh itself, the battle
aviation
no, however, were transferred to this area
Tanks
Indian Armed Forces, including T-72 and T-90.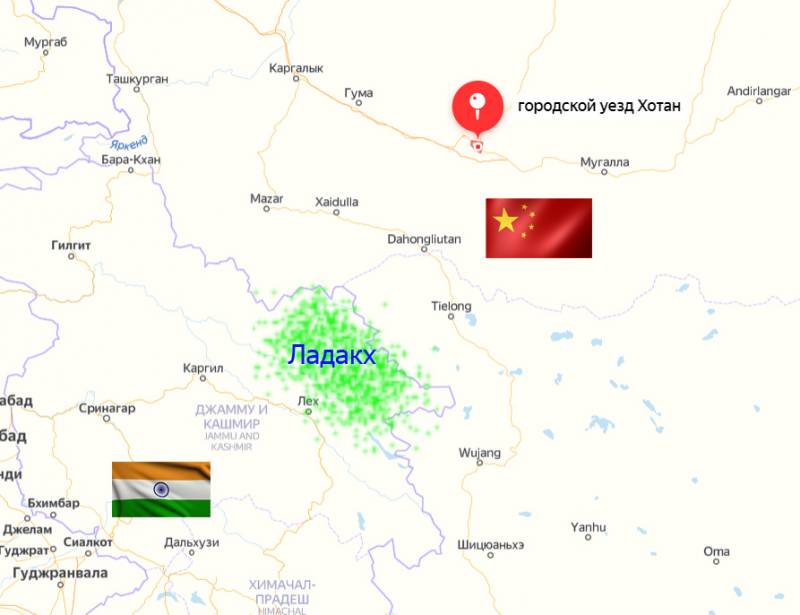 Satellite image, which is dated at the end of September, posted on the Twitter account of the observer
Rupprecht_A
... The basis is Google Earth.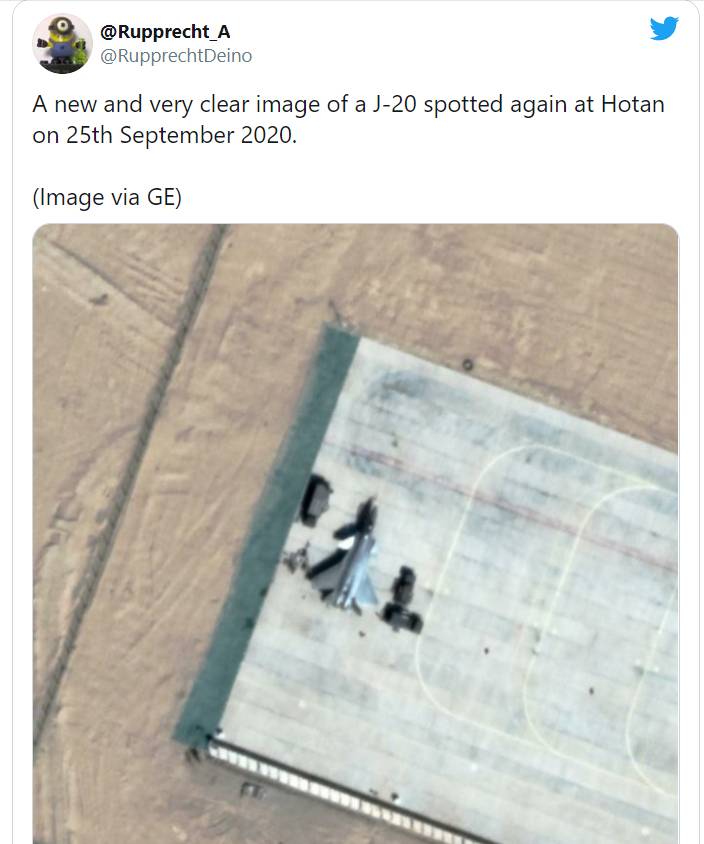 Despite the fact that the parties have already held several rounds of negotiations, none of them is going to withdraw equipment from the region for long distances, fearing provocation from the enemy. Chinese J-20s are expected to remain in Hotan at least until early next year.