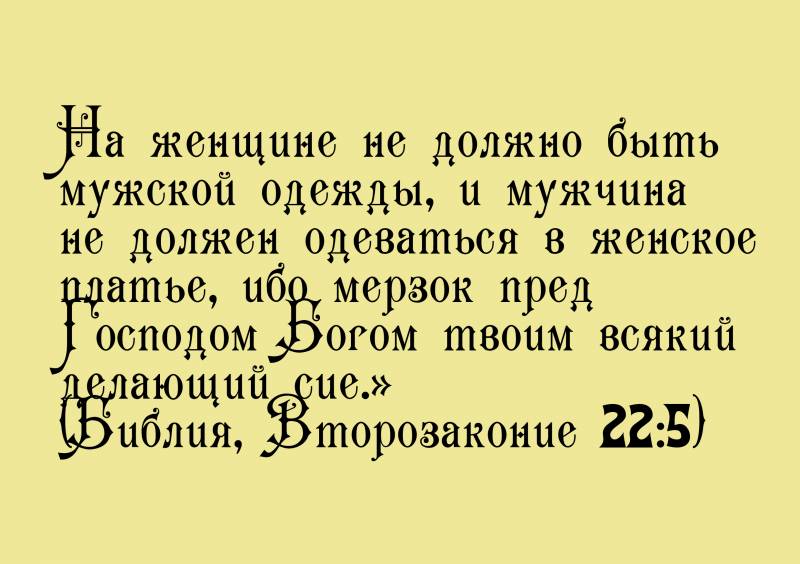 War of values
A war against a country is not necessarily waged only by military means, with the help of bullets, shells, aircraft, and so on. Much worse is the war waged for the minds of people. And if it is won, then even military intervention will not be required. The losers will do whatever the winners want with their own hands. Let us recall the famous monologue of Lakhnovsky from the book "The Eternal Call":
"We will pull out these spiritual roots of Bolshevism, vulgarize and destroy the main foundations of popular morality. In this way we will shake generation after generation, erode this Leninist fanaticism. We will take on people from childhood, adolescence, we will always focus on youth, we will corrupt, corrupt, defile it! .. And we will throw everything that we have, what we have ... all the gold, all the material power to fooling and fooling of people! The human brain, the consciousness of people is capable of change. Having sowed chaos there, we will imperceptibly replace their values ​​with false ones, and make them believe in these false values! "
Unfortunately, the monologue is very lengthy, to cite it in full, those who wish can always find it on the Internet. But the main thing is said: to replace real values ​​with false ones. And this is being done, done very successfully. The bumpy Goebbels, who managed to fool an entire nation with the help of the media, is long dead, but his methods are still used by an aggressive minority in order to achieve their goals. If someone frivolously waved his hand, they say, this is impossible in our time, then let's see how the liberals managed to destroy the USSR, how the Nazis came to power in Europe and disfigured the consciousness of young people, how tolerance won in Europe and the United States at the expense of healthy morality. Moreover, the people themselves acted, sincerely believing that they were doing good.
In this article I will try to give a small analysis of one of the methods of fighting Russia, using the example of one particular case. And this is justified, since it clearly illustrates the effectiveness of the methods of work of foreign agents of influence (no matter how much we joke about these words, but these agents exist). We must remember that there are no accidents. There is only a pattern. And if it worked for one person, it will work for others. To realize the danger is to take the first step towards victory over evil.
The other day I had a very remarkable conversation. At first glance, it is not very meaningful, but, nevertheless, it is worth taking a closer look at. I will not cite it in full. I will give only three quotes from my interlocutor, which, it seems to me, speak very clearly about her position.
"Andrew! I want to be frank ... I hate three things: 1) orthodoxy; 2) homophobia; 3) and pseudo-Rusophobia ... Sorry, but all this is in you! You are a wonderful and talented person ... I have different concepts ... "
"This is not a topic, this is a position."
"A person is important to me, not who he sleeps with ..."
(Spelling and punctuation preserved).
Like any woman, after making such accusations against me, the author of these lines immediately put me on the black list, because for her, as well as for a person whose works are so tenderly kissed by the liberals, "the main thing is to spit first". So calmer and more pleasant, you feel the only right. And most importantly, there is no need to take into account the arguments of the other side. And this method has been adopted by the entire liberal blue crowd. Why respond to your opponent's arguments when it's easier to blame, keep silent and repeat your own slogans? And this method is also adopted from the Goebbels' manuals!
Not only do LGBT activists themselves act similarly, they are far from stupid people, but all those who financially or in any other way support the substitution of false traditional values ​​for themselves. The principles of the propaganda of Goebbels are perceived by them and applied very creatively, contributing to the spread of propaganda of same-sex love. If you carefully analyze the statements of my interlocutor, you can see the commonality of her statements with the postulates of adherents of homosexuality. The main emphasis is on the alleged harmlessness: "The person is important to me, not the one with whom he sleeps." This is the biggest danger. Evil cannot but act, sooner or later an adherent of same-sex love begins to look for his supporters, to recruit fragile souls into the ranks of homosexuals and lesbians. Gradually, penetration into power begins, and once there, evil begins to increase, feeling its impunity. Hence the juvenile justice, and the ban on Christian symbols, as is the case in Europe, the emergence of LGBT movements approved by parliaments and giving them legal preferences over other segments of the population. Involvement in the LGBT community is beginning to be encouraged by law. Try, for example, in Europe to select a child from a same-sex family and do the same from a normal family. Where do you think this will happen instantly, and where the law will protect the "social unit"? That's just it.
Rubber conscience
And the first such bells are ringing with us. Yes, we do not have official support for LGBT movements, we do not have juvenile justice to the same extent as in the West, but the first laws have already been adopted. And those laws that are directed against LGBT propaganda do not work.
All three points of accusations against me, expressed by the woman I respect, cause me a sense of legitimate pride. Orthodoxy (or orthodoxy, Orthodoxy) - this means immutability in the worldview and ideals. Unlike people with a rubbery conscience who came to power in 1991, I did not change my beliefs, did not sell or cheat to please the crowd. And if words about God are inscribed in the Constitution, then why not put it into practice? For the Bible clearly and unambiguously says:
"Do not lie with a man as with a woman: this is an abomination." (Lev. 18: 22-30); "A woman should not wear men's clothing, and a man should not wear women's clothing, for everyone who does this is an abomination to the Lord thy God." (Bible, Deuteronomy 22: 5)
Sodomy - homosexuality is also condemned elsewhere in the Bible (Isaiah 1: 9-10; Isaiah 3: 9; Isaiah 13:19; Jeremiah 23:14; 19:18; 50:40, Lamentations. Jeremiah 4: 6; Ezekiel 16 : 46-56; Amos 4:11, Zephaniah 2-9).
As you can see, the devilry that covered Europe and the United States has nothing to do with true religion. What can I say, if the Pope openly defends homosexuality, in Sweden one of the bishops is an open lesbian, in many European states gay marriage and much more have been legalized. All this is a vivid example of what the so-called tolerance leads to.
Quite a lot of articles have been written on the topic of homosexuality. They can be roughly divided into two groups: one actively promotes the angelic image of pederasty, the second group stands guard over traditional values. And the first group is very aggressive. If you, my dear reader, think that all this is nonsense, then look at old Europe, what have the supporters of pederasty turned her into? Why, even America, with its vaunted conservatism, fell before the onslaught of the "blue" and "pink". Moreover, this aggressive minority seeks to impose its will on all countries, including Russia.
And this is already a war. A real war, which is being waged not just for the minds, but for the souls of our children. And this is in Russia, where the traditional family has always been strong, where pederasty was hated and eradicated. In the USSR, there was even an article of the Criminal Code punishing sodomy. True, having come to power, the liberals immediately canceled this article, so that devilry could rule the show with impunity. And step by step she is conquering the country. Suffice it to recall Serebrennikov (with his open support for homosexual adolescents and showing the scandalous film about LGBT children "Adele's Life"), Raikin (with his "all shades of blue"), or the Tavrida youth forum in Crimea, which was organized by Rosmolodezh, where the theater laboratory of the Gogol School ended their performance with blatant LGBT propaganda, into which they dragged young girls and boys. And such examples are darkness.
"Propaganda should affect the feelings more than the mind, and therefore should be bright, catchy," - wrote Goebbels, and this principle works. Remember all these advertisements of hundreds of varieties of sausages and cheese, poisonous packaging? And after all, people rushed to buy, although they understood that there was chemistry inside. The same goes for LGBT propaganda. Take all these gay pride parades. And they cost money, and not little money. Where do they come from?
It will not be superfluous to give at least a small list of companies that provide not only moral, but also material support to the LGBT movement. Among them are Google, Yahoo !, Amazon and the Facebook already mentioned by us. Few? Well, here are some other LGBT-friendly companies: Hewlett-Packard, Microsoft Corp, Motorola, Boeing, General Motors, Coca Cola and many others. It's a pretty list, right? And this is not a complete list. For example, while drinking a cup of coffee at StarBuck's, you, without knowing it, donate a few cents to LGBT foundations. That's it.
Social networks are actively supporting gays and lesbians. This position in supporting homosexuality is taken, for example, by Facebook. There you can easily earn a "ban" for a month for a publication where you will oppose the dominance of gays and lesbians in any area of ​​life. This was the case, for example, when a sugary article full of pity for homosexuals and lesbianism was published, where the author depicted in a pitiful form the suffering of a lesbian from Yekaterinburg, who faces a real term for promoting homosexuality on the Internet. Facebook moderators consider the persecution of the LGBT community as the reason for such bans. But for the propaganda of devilry, they are both for, as well as for all non-traditional values. The thought involuntarily arises: who are they, these moderators? And what is characteristic, there is no feedback with them, as in many other networks, which again is proof of the thesis: there should be no discussions, you just need to impose your vision of the problem.
And this war can still haunt our country if we do not take up the resolution of the dominance of LGBT people in all aspects of our life. It's time to acknowledge that homosexuality is a disease and that the sick should be treated. They should not be given a single opportunity to promote their ideas, they should not be allowed into power, they should not be given the opportunity to escape treatment. The moral health of the nation is under threat, and this threat must be confronted. And neither Europe nor the United States decree us. They want their nations to die out - that's their business, it's time to understand that Russia is important only for Russia, that only a morally healthy nation can survive in this crazy world.
It must be admitted that the war against Russia is being waged by all available means, the enemy does not hesitate to do anything, just to ensure that sooner or later the Russian people will cease to exist. And what the answer should be should be decided immediately, for delay is like death.