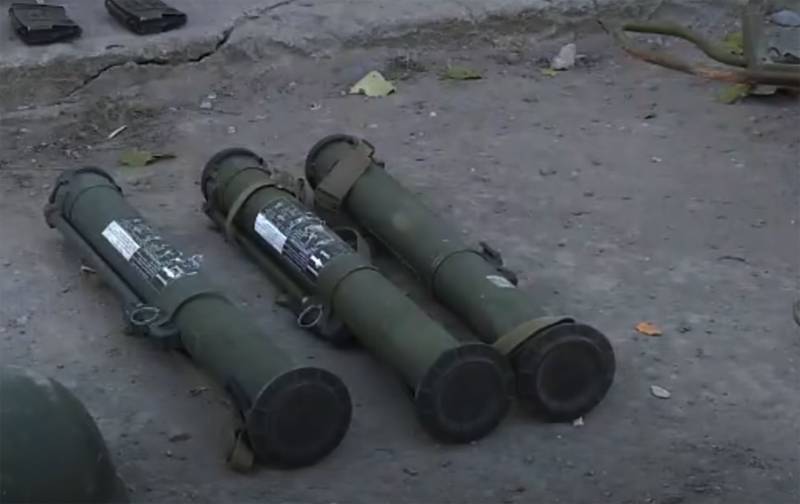 Fights in the conflict zone in Nagorno-Karabakh continue. Azerbaijani troops are conducting operations in almost all directions, including the northern and southern, and at the same time trying to cut the so-called Lachin (Berdzor) corridor.
The press service of the Azerbaijani military department says that the battery of the 41st artillery regiment has been destroyed.
From the summary:
A large amount of ammunition was blown up by a fire strike and the enemy's artillery installations were completely disabled.
Earlier it was reported about a special operation. Moreover, the Ministry of Defense of Azerbaijan, with its data, confirmed the statements of the Armenian side that Azerbaijani troops are conducting sabotage operations in the unrecognized Nagorno-Karabakh Republic.
Thus, it is stated that the column of the armed forces of Armenia "was destroyed in an ambush on the route Agdere (Martakert) - Paravend (Nor Karmiravan is the Armenian name for Paravenda)." The destroyed command vehicle, communications vehicle and army trucks KamAZ and three "Ural" vehicles (with cannons on a trailer) were reported.
It should be reminded that earlier the Armenian side reported about the appearance of enemy sabotage groups in the area of ​​the Lachin (Berdzor) -Shusha highway. At the same time, it was announced that this route would be blocked for civilian movement.
At the moment, the Armenian side has not reported on the liquidation of sabotage groups in the Martakert area (and this is the north-eastern direction).
Azerbaijani drone footage of striking positions and equipment of the Armenian side: