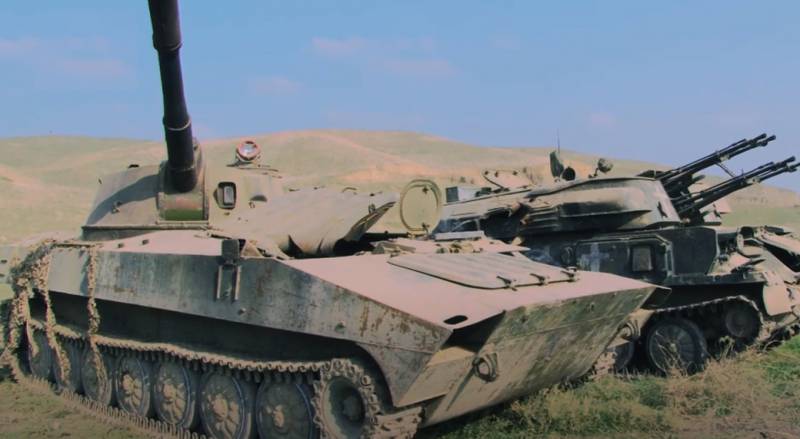 The military department of the Republic of Azerbaijan reports on the next local military success in the zone of the Karabakh conflict.
The report of the press service of the Ministry of Defense of Azerbaijan reports that the units of the armed forces of Azerbaijan carried out an operation in the Terter direction. In the course of the operation, a series of artillery strikes were delivered against the military targets of the Armenian side in Tonashen.
The statement says that the artillery of the Azerbaijani Armed Forces destroyed the headquarters of the 7th Mountain Rifle Regiment, which is structurally part of the 10th Mountain Brigade.
From the destroyed: the headquarters building itself, the soldiers' barracks, vehicles, ammunition, the military infrastructure of Tonashen.
Tonashen is a tiny village in which at the beginning of the new phase of the conflict, less than fifty people lived. It is located not far from the Terterchay River and the Sugovushan settlement. This is the northern direction of the armed conflict.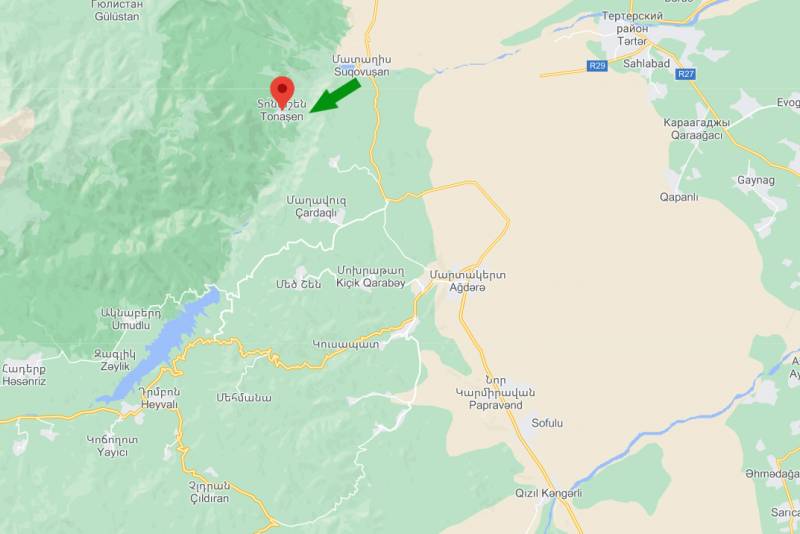 The Azerbaijani Defense Ministry publishes a video of striking the facility in Tonashen:
In the frames taken by the UAV camera, hits on buildings are visible, as well as the process of detonation of ammunition.
The Azerbaijani side also publishes footage from the territories taken under its control near the cities of Fizuli and Khojavend:
The attack on the NKR military facility in Tonashen against the background of advancing in the south shows the intention of the Azerbaijani command. It consists of the following: hostilities practically along the entire perimeter of the borders of the unrecognized Nagorno-Karabakh Republic with attempts to block the communication of the NKR with Armenia and break through to Stepanakert both from the south and from the north. If the Armenian side does not take measures to actively counter the Azerbaijani troops, then Stepanakert may be taken after a while. At the very least, the Azerbaijani troops can approach it at a close distance while maintaining the pace of hostilities.
The next trophies of the Azerbaijani troops in the combat zone (infantry fighting vehicles, howitzers, anti-aircraft guns, army vehicles, ammunition boxes):
The footage shows that many units of military equipment are not even damaged. The Azerbaijani side declares that the equipment was taken as a trophy, as the enemy fled from their positions. Earlier, Azerbaijani troops made similar statements, taking as trophies
Tanks
, BMP, small
weapon
And much more. There are no similar personnel from the Armenian side.