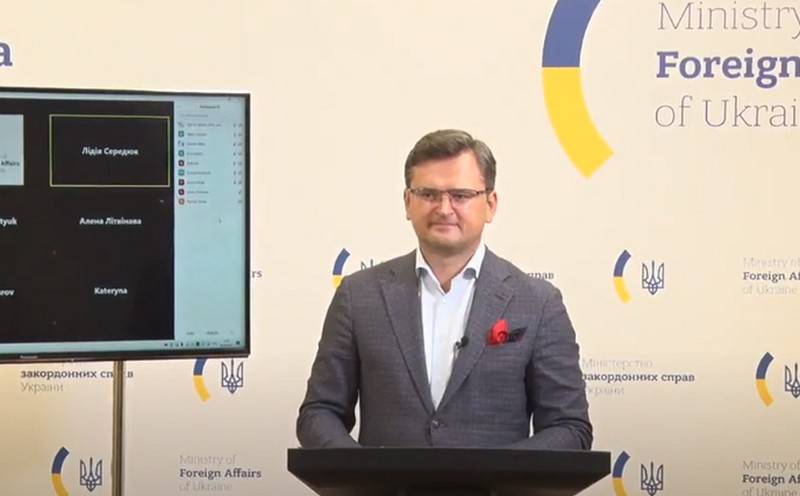 In Kiev, elections are allowed in the territory of Donbass not controlled by Ukraine until March 31, 2021, but only if certain conditions are met. This was stated by the Minister of Foreign Affairs of Ukraine Dmitry Kuleba.
According to the head of the Ukrainian Foreign Ministry, elections in Donbass will be held subject to the transfer of a section of the border with Russia under Ukrainian control and only under Ukrainian law.
If we are seeking a settlement, then we must certainly hold elections. But only after the restoration of full control on the joint uncontrolled section of the Russian-Ukrainian border. They must be held in accordance with Ukrainian legislation, OSCE standards and with the admission of observers from the OSCE / ODIHR - Ukraine's position on this issue remains very clear
- he said.
At the same time, Kuleba explained that there is no binding of the election date to a specific date, March 31 is being considered, since this date was proposed in the plan developed by Kiev.
At the same time, the head of the Ukrainian delegation to the Trilateral Contact Group (TGC) Leonid Kravchuk spoke about the "Plan of Joint Steps" prepared by the Ukrainian side to resolve the conflict in ORDLO (separate areas of Donetsk and Luhansk regions) and the holding of elections there.
The first thing we propose to do is to end the necessarily armed conflict and to carry out the complete demilitarization of CADLO. That's where you start. That is, all armed formations, mercenaries, weapons must be withdrawn from this territory, illegal armed formations must be disbanded. And this must be done at the beginning of 2021
- he said.
After the fulfillment of these points, Kiev intends to take control of the border in order to ensure the "normal operation" of CADLO and then hold elections under Ukrainian law.
Meanwhile, the press secretary of the Russian President Dmitry Peskov said that the conditions proposed by Kiev are at variance with the Minsk agreements. According to him, he does not know whether the plan developed in Kiev was transferred to Moscow. At the same time, Peskov called the new meeting of the Normandy quartet "meaningless", since, in his opinion, there is nothing to discuss at the meeting, since Ukraine has not fulfilled a single promise.
(...) A meeting of heads of state for the sake of a meeting cannot take place. (...) The result, at a minimum, should be to summarize the results of the implementation of previously reached agreements between the heads of state and government. (...) If you take a quick look at the document available to the public, you can state that not all points have been implemented as of today
- he added.