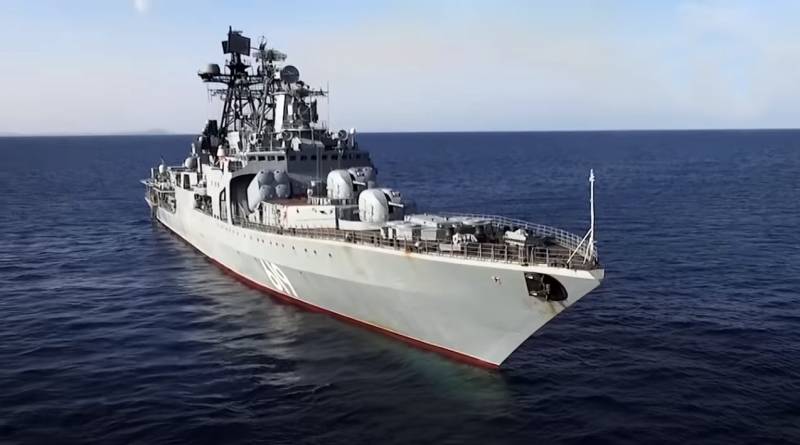 The Russian warship has been staying for a long time off the British coast, but it does not violate international law, which gives it the opportunity to be freely in the waters near the Kingdom.
With such a message was published the UK Defense Journal, covering the campaign assigned to the North
the fleet
large anti-submarine ship (BOD):
The Russian guided missile destroyer Severomorsk has been in international waters near the Royal Air Force base Lossiemouth, Scotland for a week.
P-8A Poseidon naval patrol aircraft (4 units) and Typhoon fighters serving the northern part of Great Britain are stationed here.
At the same time, the publication is in a hurry to reassure its audience:
Readers should understand that the ship is in international waters and is not doing anything illegal or inappropriate.
It is indicated that in Scottish waters, in addition to two frigates of the Royal Navy, there are submarines, "whose actions are not commented on."
Rest assured that the Russian ship is being watched XNUMX/XNUMX
- a military source told the publication.
As noted by the UK Defense Journal, "most of the naval forces (including the Royal Navy) send their ships on such missions [to foreign shores]."