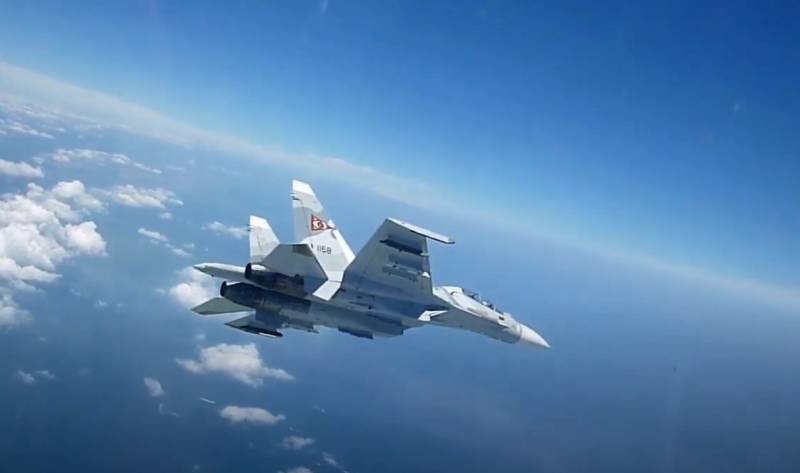 On October 23 in Brazil, during the Air Force Day parade, the first newest fighter, the Gripen E, from a batch of 36 aircraft purchased from Sweden, was officially presented. The appearance of this machine in South America can seriously change the combat deployment in the skies of the continent.
This opinion is expressed by the Military Watch USA (USA):
The delivery of the first Gripen E fighters to the Brazilian Air Force marks the beginning of a major shift in the balance of air power in South America.
The new machine is intended to replace the F-5E Tiger II - the only combat aircraft of the Brazilian Air Force before, which was "virtually useless against modern opponents in aerial combat." If we take into account Brazil's lack of ground-based air defense systems, then its former defenselessness against air threats becomes clear. Neighboring Venezuela was clearly in the lead in this regard.
Venezuelan Su-30MK2 heavyweight fighter jets were considered the most combat-ready combat aircraft in the Americas outside the United States.
- notes the publication, pointing out that the supply of "Gripen" "will seriously upset the advantage of Venezuela."
Unlike the F-5 fighter, which fought back in Vietnam, the Gripen E is equipped with the latest systems: Meteor air-to-air missiles, powerful AFAR radar and effective electronic warfare systems. Military Watch believes that all this equipment is 20 years ahead of the systems equipped with the Su-30MK2.
As indicated, the Gripen E loses to the Su-30 in flight characteristics, but in all other respects it is clearly at its best. For example, the Su-30 is equipped with a radar that is twice as large as that installed on the Gripen. However, the quality of the radar on the Swedish aircraft allows it to fight out of sight of a Russian fighter jet.
As a result, according to Military Watch, the Su-30 lost its superiority to the Gripen E, a new force dominating the South American sky.