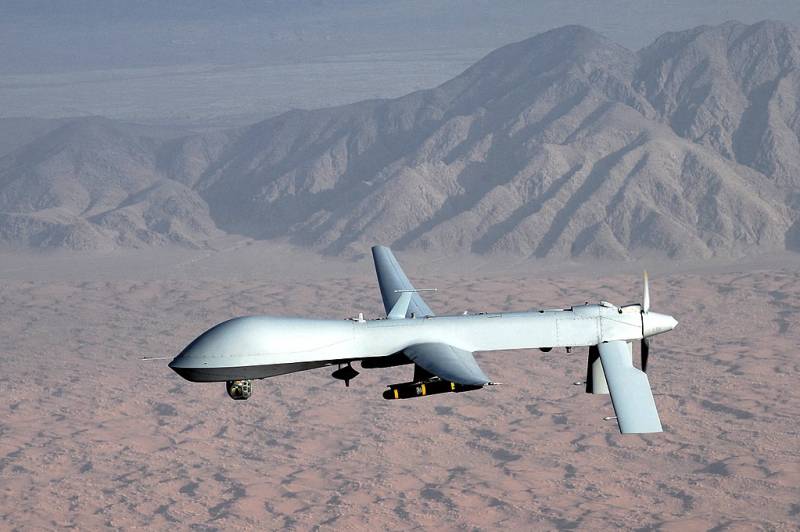 In terms of flight range and the mass of weapons carried, combat aircraft are significantly superior to unmanned aerial vehicles. Therefore, drones are needed not to replace the B-21 strategic bombers and the latest generation F-35 Lightning II fighters, but to complement manned aircraft.
This opinion was expressed by Mark Ganzinger, director of advanced weapons and potential assessments at the Mitchell Institute for Aerospace Research, in his article published by Breaking Defense.
He notes that some defense experts believe that the low-cost drones currently in development can replace a significant number of modern manned aircraft. But Ganzinger disagrees with this opinion and considers it to be erroneous, believing that drones are not a replacement for combat aircraft. An expert from the United States believes that the drone is significant as a complement to a manned
aviation
... According to him, the air force needs a combination of next-generation drones, including strike systems, and fifth-generation aircraft. Their joint actions will make it possible to achieve maximum effect in future combat operations.
At the same time, he notes that it makes no sense to try to improve the characteristics of drones to the level of combat aircraft. This will not only lead to a rise in the cost of drones, but also unnecessarily complicate their operation. After all, the attractiveness of UAVs lies in the relatively low cost, long range and size suitable for flights without a runway.
Let us remind you that the Su-57 is being tested in tandem with the Okhotnik strike UAV.