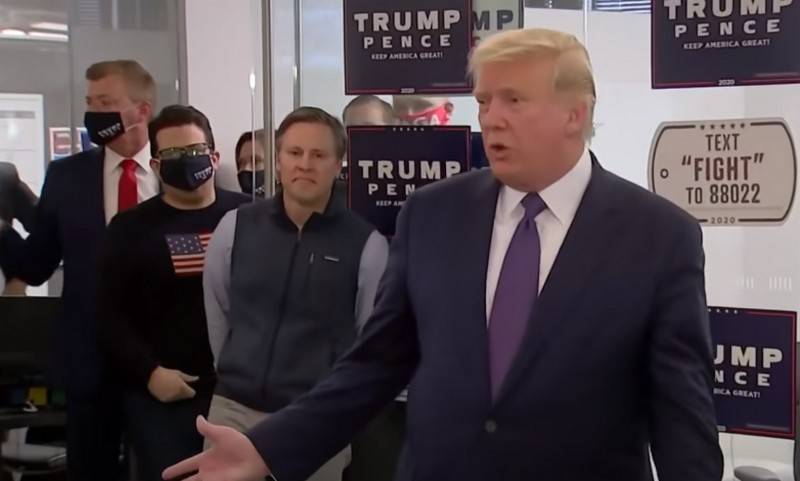 The counting of votes in the US presidential election is still ongoing, but Democratic candidate Joe Biden is already preparing for the transfer of power from Donald Trump. According to the headquarters of the US Democratic Party, a "transition site" has already been launched.
So far, the site has posted only one message and a photo of Biden.
The American people will determine who will be the next president of the United States. Several states in the country are still counting votes. The crises the country is facing are serious - from pandemic to economic downturn, climate change to racial injustice - and the transition team will continue to prepare at full speed so the Biden-Harris administration can get going on day one.
- said in a statement.
Meanwhile, Donald Trump and his staff accused the Democrats of trying to "steal the election" and announced the victory of Trump in the presidential race on Wednesday night. Republicans have already demanded a halt in the counting of votes in several key states and intend to demand a recount.
At the same time, according to American media reports, Biden needs only five electoral votes to complete victory.
It should be noted that the past elections in the United States raised many questions from experts, foreign politicians and the media. The main topic is whether there was electoral fraud, whether the elections were democratic, etc. Many blame Trump for creating an explosive situation with their premature declarations of victory.
Instead of waiting for the post-election vote count, as is the custom in democracies, Trump declares himself the winner. The endurance test, which almost broke the United States in four years, is entering a dangerous phase. Decency, rules, democracy? All this does not bother him
- said the German political commentator N-TV Hubertus Vollmer.
With regard to the Democratic candidate Joe Biden, while the statements are moderate, the bulk of attention is still paid to Trump and his statements. Most likely, they will talk about Biden after the final vote count and his victory.
In Russia, they react calmly to the election results. According to political experts, the results of the presidential elections will in no way affect Russian-American relations. They definitely won't get better, whoever wins.