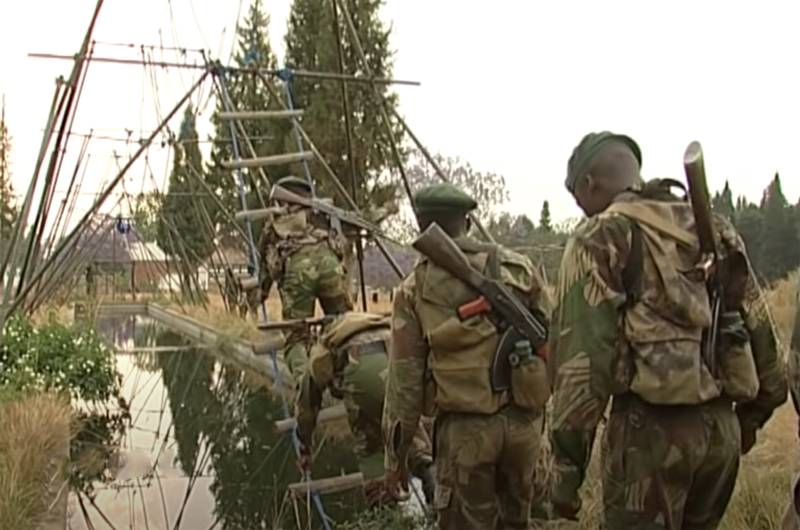 In the hands of Kalashnikov assault rifles, patchwork camouflage on steel helmets, "drill" running to the "melodies and rhythms" of the African continent. This is a showcase in one of the military units of the state of Zimbabwe.
To date, the National Defense Forces have been formed in Zimbabwe, which consist of the ground forces, the air force and the police of the republic. At the same time, Zimbabwe's military spending is about 3% of GDP. For comparison, the requirements for NATO countries are 2 percent.
In the structures of the National Defense Forces of Zimbabwe, special units are allocated. Moreover, the training of the fighters of these units was carried out, including with the involvement of foreign specialists.
A video by war correspondent Alexander Sladkov on the Sladkov + channel demonstrates options for training Zimbabwean special forces.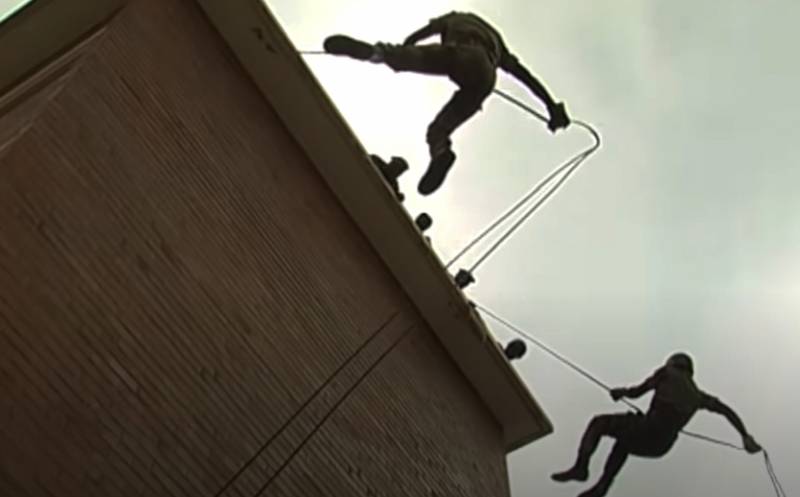 The footage is presented with the descent of the soldiers from the roof of the building, overcoming the obstacle course.
The obstacle course, and the entire training of the Zimbabwe special forces - with a local flavor. Many rope-wooden structures. Using exercises with logs, weighted balls, swinging the press with support in the form of tires from trucks and tractors.
Video from 2006. Alexander Sladkov. Zimbabwe: