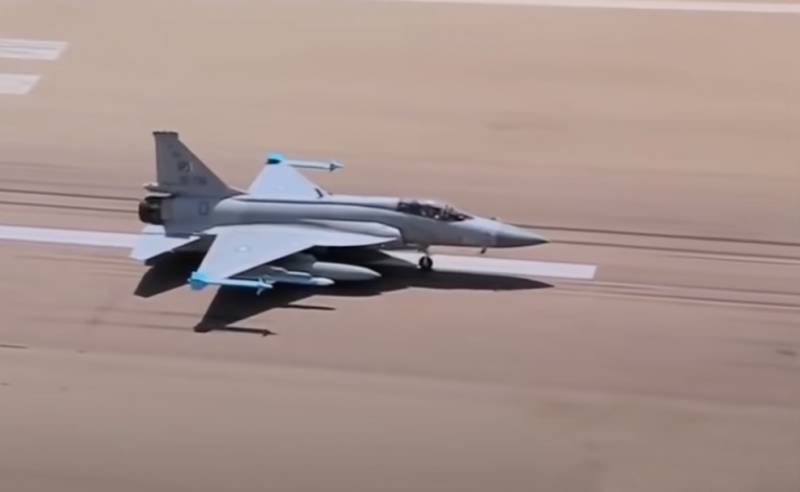 Of the entire fleet of JF-17 fighters in service with the Pakistani army, 40 percent of the aircraft are in a non-flying state and forced to stand idle on the ground.
This is reported by the Indian media, pointing to the design flaws of the machine, developed in the PRC under the designation FC-1. It is presented by Beijing as one of the country's "technological breakthroughs".
There are problems with the fuselage, cracks in the skin of the lower fairing are fixed. This is the area most susceptible to overload and static pressure.
- the press notes, pointing out that this machine is the most modern fighter in Pakistan, which must fight at the forefront with the latest models of Indian military equipment, including the recently purchased Rafali from France. It is indicated that at the same time the FC-1 is one of the main aircraft in China along with the J-20.
Currently, approximately 40% of JF-17s stationed at two Pakistani air bases are pinned to the ground for various technical reasons. However, there is no quick way to solve the problem, since it is associated with defects in the aircraft design.
The electrical system of the flashlight is in disrepair, making it difficult or almost impossible to eject the pilot in case of danger. The same applies to the two-seater JF-17B. Cracks were found not only in the skin of the lower fairing, but also in the "streaks" [tail stabilizers], which, apparently, was also caused by the loads during the flight.
There have been cases of breakage of anchors in the locations of the radar and related equipment, as this equipment was too heavy for this part of the fighter.
This is another evidence of the aircraft's structural weakness.
- says the Indian press, describing the many defects in Pakistan's frontline combat
aviation
cars.
According to the IISS-2020, a total of 49 JF-17 units are in service with Islamabad, distributed across five squadrons.