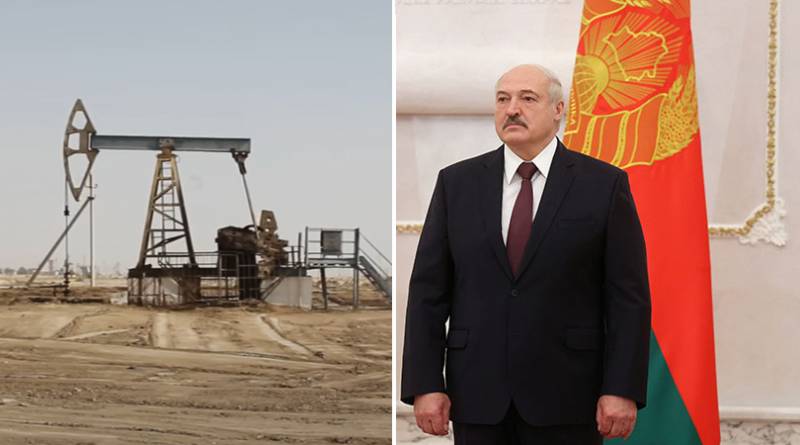 Experts and ordinary users are actively discussing the information that was announced the day before after telephone conversations between Moscow and Minsk.
Perhaps the main attention was drawn to the news about the oil and gas theme, which was touched upon during the conversation between Vladimir Putin and Alexander Lukashenko. The press service of the President of Belarus reported that Alexander Lukashenko started talking about the idea that he had an idea to acquire an oil field in Russia.
It is stated that Lukashenka turned to Putin with a request for such an acquisition during a telephone conversation.
From the message of the press service of the President of the Republic of Belarus:
Vladimir Putin supported this idea. After elaboration, the issue will be discussed in more detail during the next negotiations.
At the moment, the Kremlin has not commented on this kind of information. In Belarus itself, they did not say which oil field in Russia could be discussed, nor did they comment on how constitutional such a purchase could be.
Intrigues to this conversation between the two presidents are added by the discussion of granting a loan to Minsk. It will be, as they say, doubly interesting if Lukashenka's initiative fits into the purchase of an oil field from Russia with the funds of a Russian loan.
Discussing the telephone conversations between the two presidents, the network asks what the term "purchase of a deposit" can mean, in the understanding of the head of Belarus. Does this mean that Minsk is going to buy the territory of this field or pay Russia in advance for all the volumes of oil in it?
If this is so, then the question arises: "What, was it possible?"
The statement of the press service of the Republic of Belarus that "Vladimir Putin supported the idea" raises no less questions.
If we do not forget that Belarus is a foreign state for the Russian Federation, then during the very discussion of trade in deposits a strange prospect arises: the sale of not minerals abroad as such, but of entire deposits ... How much does this correspond to the interests of Russia? And to what extent does this correspond to the interests of the Belarusian people, to whom Lukashenka continues to promise the beginning of constitutional changes?