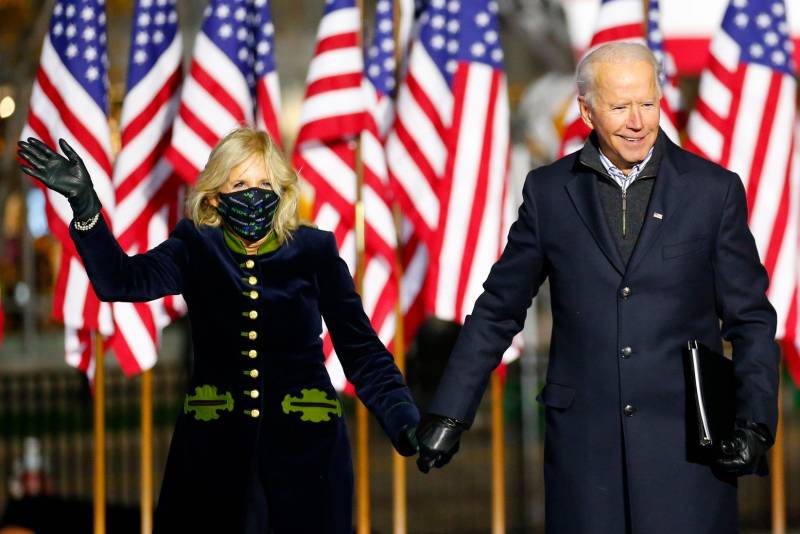 Continuing to receive reports on the counting of votes cast by voters in the US presidential elections. As of 5:00 Moscow time, the alignment was in favor of US Democratic Party candidate Joe Biden.
Let's remind that in the USA there are indirect presidential elections. You can get the majority of votes, but lose the election, since the last word is with the electors, and there are their own number from each state. For example, from Alaska - three, and from California - 55. Such a spread in the United States is explained by the size of the population in different states.
The counting of votes shows that Biden is leading both in the number of votes cast for him - more than 71 million (49,1%), and in the number of electors - 264. For comparison, Trump has 68,5 million votes (about 40%) and 216 electors.
For the final announcement of victory, Biden only needs to enlist the support of 5 more electors. Therefore, the victory of Donald Trump in such a situation appears solely as a purely theoretical possibility.
And this is how the map of the distribution of votes looks: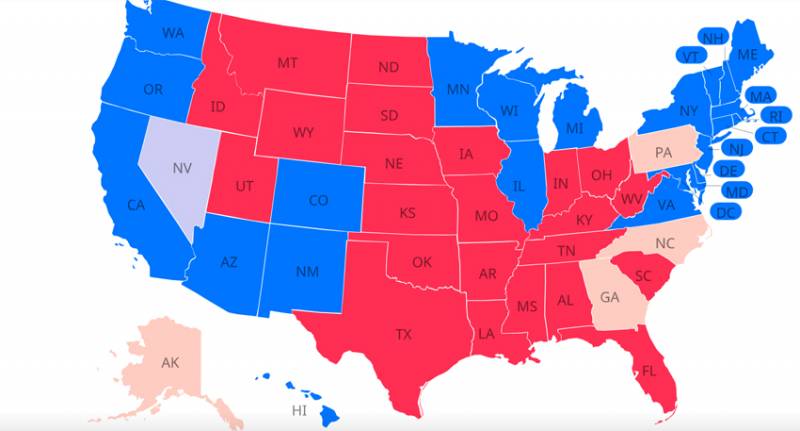 The states where Trump is celebrating the victory are in red, and Biden is in blue. There are also wavering states where the vote count continues.
Biden:
I'm sure we will come out victorious. But this will not only be my victory. This will be a victory for the American people.