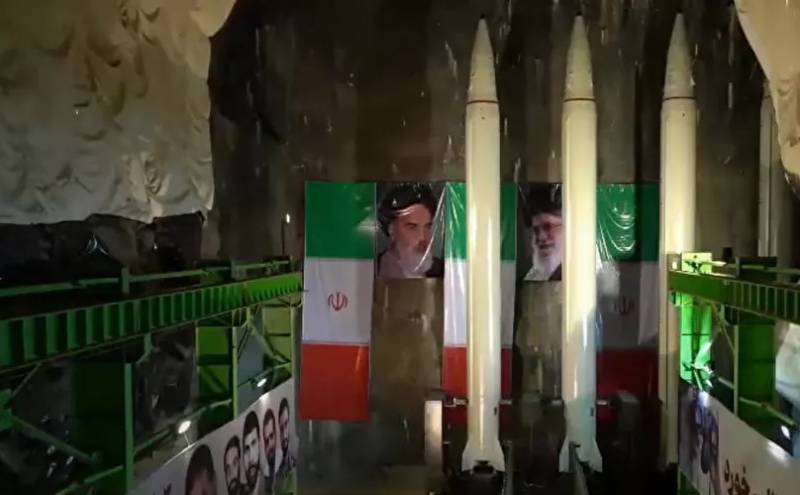 Iran has demonstrated a multiple rocket launcher system that uses rails to quickly airlift ready-to-fire shells in its "underground missile cities".
On Wednesday, the Islamic Revolutionary Guard Corps unveiled a new automated rapid transport and launch system for its long-range ballistic missiles. The complex featured in a local TV report uses rails to move
weapons
on the "catacombs".
The system is capable of simultaneously transporting up to four long-range missiles through the secret underground "labyrinths" of Iran, the existence of which became widely known only recently.
The commander of the IRGC, Major General Hossein Salami, attended the opening ceremony of the complex, saying that "the flight of our missiles will shock the enemy, and their force will force the enemy to retreat." Salami added that the military potential of Iran makes it possible to demonstrate its political will and "if necessary, impose it on the enemy."
Over the past decades, Iran has made great strides in the development of new types of weapons, in particular, having transferred to the army a number of short, medium and long-range missiles, as well as stealth cruise missiles with a range of 40 to 3000 km.
According to the Washington-based Center for Strategic and International Studies, Tehran has "the largest and most diverse missile arsenal in the Middle East," consisting of "thousands of ballistic and cruise missiles, some of which are capable of striking targets as far as Israel and Southeast Europe." ...
#IRGC just unveiled a new missile system during a ceremony attended by IRGC chief Salami. pic.twitter.com/TJd4ZKGUQb

- Khosro Kalbasi (@KhosroKalbasi) November 4