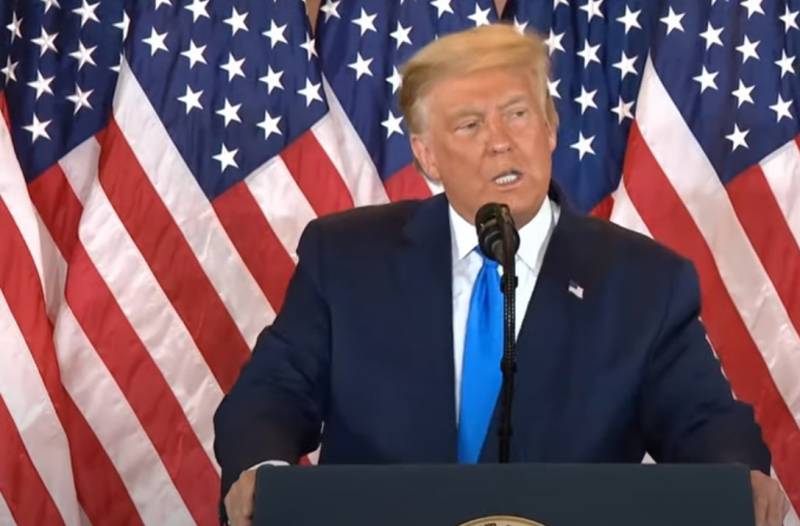 The situation around the presidential elections in the United States is tense to the limit. Currently, the struggle has unfolded literally for several states, which will decide the fate of the election campaign.
World leaders are undoubtedly watching the situation closely, peering at the voting statistics. The first of them decided to prove himself Prime Minister of Slovenia Janez Jansa. Despite the fact that both American candidates are balancing at the final line, he apparently decided to go for broke and rushed to congratulate the incumbent head of the White House, Donald Trump, on his re-election for a second term.
It is clear that the American people have elected Donald Trump for another four years. The more delays and denials, the sweeter the final triumph will be. Congratulations
- wrote on Twitter the head of the Slovenian Cabinet of Ministers, also mentioning in his publication Vice President Michael Pence.
I wonder if the current owner of the White House will notice such a risky act by the leader of a state that is little known to him in world politics? A case in Montenegro has already become widely known, when, despite all the "hospitality" shown to Trump, he rudely pushed away the local prime minister who was in his way.
It's pretty clear that American people have elected@realDonaldTrump⁩ ⁦@Mike_Pencefor # 4moreyears... More delays and facts denying from #MSM, bigger the final triumph for #POTUS... Congratulations@GOPfor strong results across the # U.S. Go@idualliance⁩ ⁦ pic.twitter.com/vzSwt9TBeF

- Janez Janša (@JJansaSDS) November 4