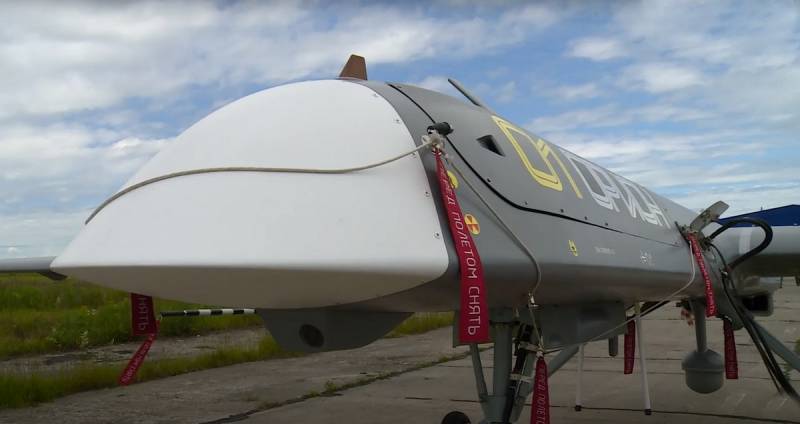 The conflict in Nagorno-Karabakh has revealed, in the opinion of many experts, the advantages of using attack drones of the MALE type, that is, of medium proportionality, to which the well-known Turkish UAV "Bayraktar TB2" belongs. Against this background, voices about the absence of a similar system of defeat in Russia are increasingly heard. However, not everything is so simple.
Means of destruction "Orion"
In this category of drones in the armed forces of the Russian Federation, there is only Orion, which began to be developed in 2011 and went to the troops in April 2020 for trial operation. By the end of the year, he should receive the letter O1, which allows him to start mass production. However, as the developer himself positions, the Kronstadt group, their creation, Orion, is an intelligence UAV.
But the West does not agree with this.
The Orion drone is supposed to become the workhorse of the Russian Aerospace Forces in its category [...] The question everyone is asking is whether it will have an impact ability? And yes, Orion will be an aerial platform for, among other things, a ground attack. It remains only to find out when he can be in service with the Russian Aerospace Forces
- the famous Spanish blogger Charly015 is sure.
He bases his conclusions on insider information, which was repeatedly at the disposal of the Russian media, and photographs showing the UAV's weapons: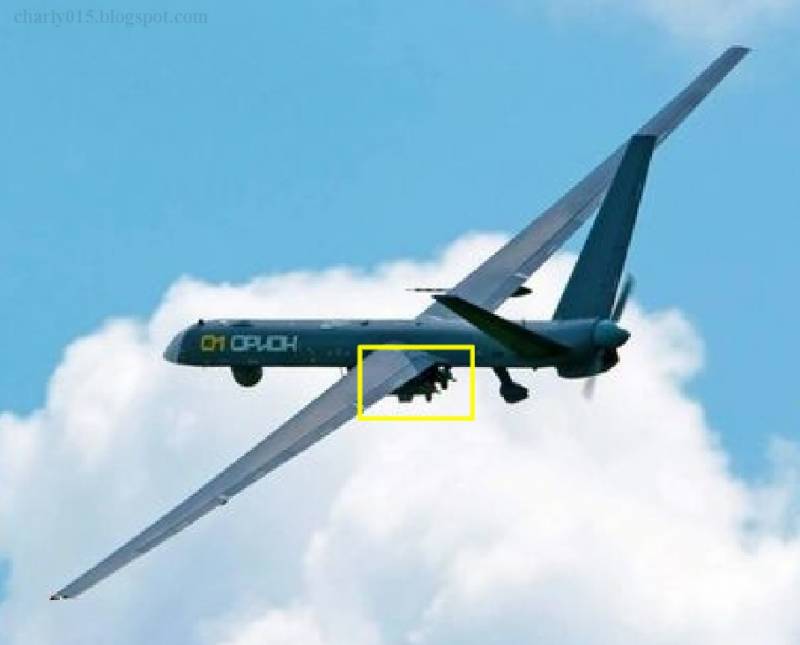 Source: Charly015
Charly015 believes that the ammunition mounted on the drone may be a weapon (apparently weighing up to 50 kg), which has already been demonstrated at the Army-2017 forum: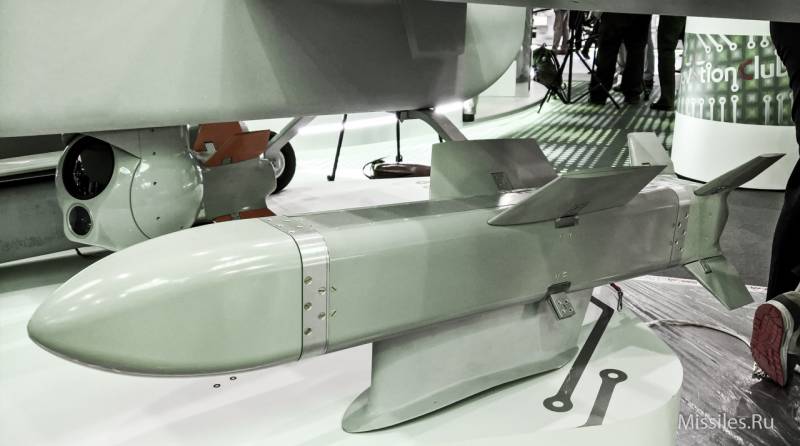 Source: missiles2go.ru
At the same time, according to the blogger, Orion can also be equipped with guided projectiles, for example, an ammunition weighing 2018 kg presented at the Army-50 forum: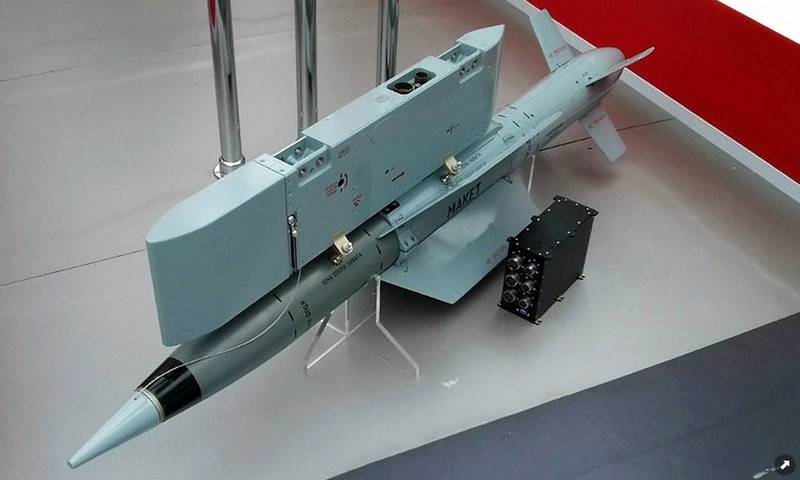 Source: milinfolive
What to equip Orion with other than weapons?
As previously reported by the developer, when entering large-scale production, it is planned to produce up to seven Orion complexes per year. Each of them includes a command post and from three to six Orion UAVs.
It can be noted that although "Orion", like Bayraktar TB2, belongs to the MALE class, it significantly surpasses its Turkish "partner" in size and a number of performance characteristics.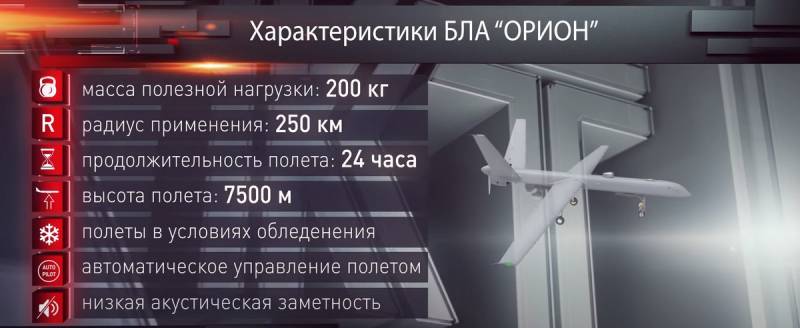 Source: Kronstadt Group
According to Baykar Makina, which manufactures TB2, the drone weighs 650 kg (that is, half as much), the maximum payload weight is 150 kg (50 kg less).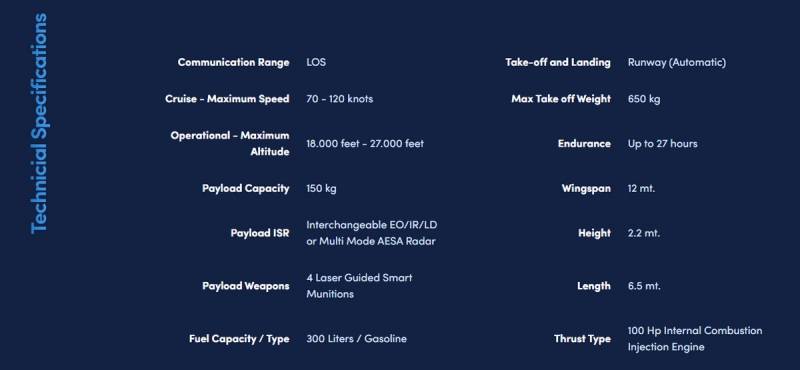 Source: Baykar Makina
For our part, we note: in the end, it can be assumed that Orion, along with strike weapons, will theoretically be able to carry powerful reconnaissance systems, which will allow it to operate quite autonomously, and not as part of combined UAV groups with different functions. Apparently, at present, the emphasis is placed on working out precisely the reconnaissance capabilities of the Orion, therefore, its strike potential has not yet been openly discussed.