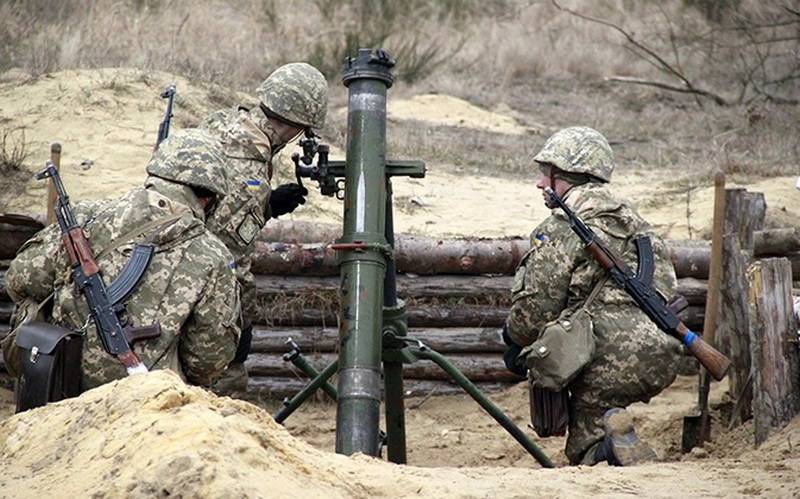 The Ukrainian army is preparing to receive a modernized version of the 120-mm Molot mortar. According to the Ukrainian Military Pages, the new version of the mortar should replace the previous version in the troops.
According to the portal, work to improve the mortar was carried out for two years, from the moment of termination of operation due to the death of servicemen of the Armed Forces of Ukraine. Most likely, the new mortar will receive a new name.
Reportedly, the Mayak plant, where the Molot mortars were produced, improved the mechanism for preventing double loading, using in addition to steel and bronze in the design to reduce corrosion and failure of the fuse mechanism due to the effect of temperature.
In addition, the base plate has been replaced with a lighter one that can be used on hard surfaces. The wheel travel mechanism has been improved, the shock absorbers have been replaced with springs, which are considered more durable.
About "Hammer" watch from 22 minutes
Currently, the modernized 120-mm mortar M-120-15 "Molot" is being tested, according to the results of which the Ministry of Defense of Ukraine will make a decision on the adoption of the mortar for service and purchase.
In addition to the modernized "Hammer", 120-mm mortars "Buchard" from the "Starokramatorsky machine-building plant", as well as the "MP-120" mortar from the private company "Ukrainian armored vehicles" are also participating in the tests.
It is noted that due to the protracted testing of domestic mortars, the Ministry of Defense of Ukraine decided to purchase a batch of 120-mm EM-120 mortars (analogue 2B11) from Bulgaria.