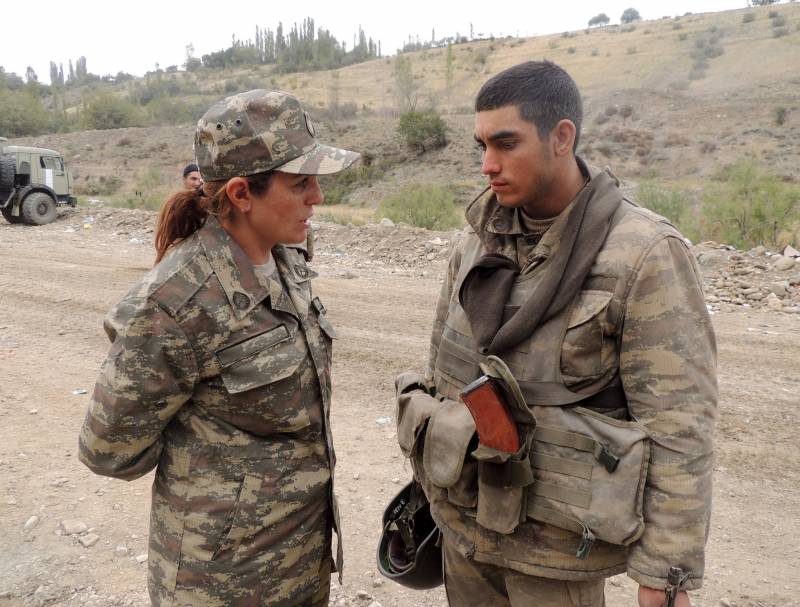 The fighting in Nagorno-Karabakh continues for the second month in a row, and against this background, the heads of Armenia and Azerbaijan continue to give interviews to various media outlets. At the same time, the interviews look like they are being done with a carbon copy. The main theses: the opposite side is to blame for everything, we are right, we are ready to cease fire, but only if the enemy does the same and will certainly fulfill all our conditions.
Such statements are made by both Armenian Prime Minister Nikol Pashinyan and Azerbaijani President Ilham Aliyev.
Aliyev gave his next interview to European journalists. This time - to the Italian newspaper La Republica.
According to the Azerbaijani leader, Baku is ready to stop hostilities, but ... Armenia must fulfill the conditions.
Ilham Aliyev calls the withdrawal of Armenian troops from the occupied territories the main condition.
According to Aliyev, the order to cease fire will be given "even today" if the Armenian prime minister undertakes obligations to liberate the occupied Azerbaijani territories.
President of Azerbaijan:
So far, he has not taken such obligations.
According to Aliyev, the army has already liberated 4 regions. Three left ...
At the same time, Aliyev did not specify that the Azerbaijani troops are attempting to advance in the unrecognized Nagorno-Karabakh Republic, and not only along the perimeter of its borders.
Meanwhile, the Ministry of Defense of Azerbaijan again announced the shelling of Azerbaijani territories (including settlements) by Armenian troops. The Armenian side made similar accusations against Baku for shelling the NKR settlements.