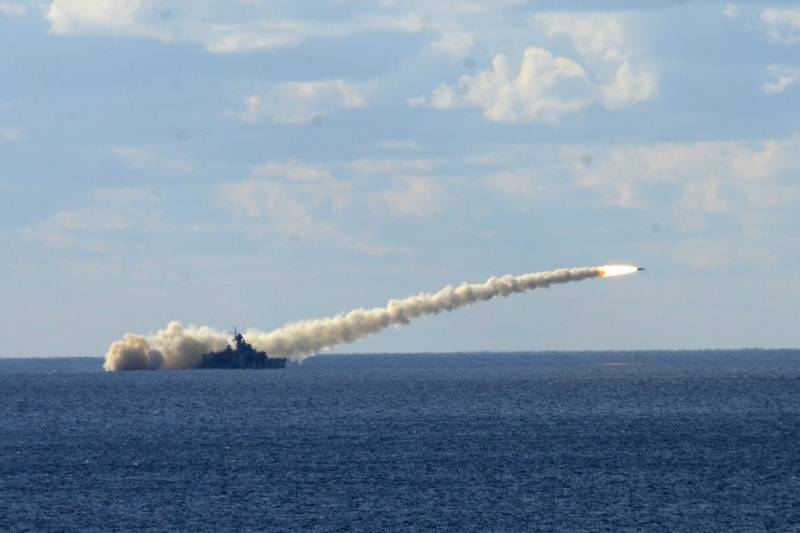 The Russian Navy will soon receive a new shipborne anti-submarine missile system. According to TASS, citing a source in the defense industry, the Otvet missile system has successfully completed state tests.
According to the source, the Answer anti-submarine missile system will be adopted by the Navy in December 2020 - January 2021, and technical documentation is currently being prepared.
State tests of the newest ship anti-submarine complex "Answer" have been successfully completed. They were conducted since 2019 from the board of the first serial frigate of project 22350 "Admiral Kasatonov"
- said the interlocutor of the agency, adding that the Ministry of Defense has already begun serial purchases of the complex.
The source said that the new complex will be equipped with most of the warships, including the missile cruiser Admiral Nakhimov, which is undergoing modernization.
Note that on October 28 this year, the press service of the Northern
fleet
announced the testing of the first production frigate of Project 22350 "Admiral Kasatonov" of a new anti-submarine missile. The tests were reportedly carried out at one of the Northern Fleet's sea ranges in the Barents Sea. The shooting was carried out as part of the qualification serial tests of the product and was recognized as successful.
At the beginning of September last year, Deputy Defense Minister Alexei Krivoruchko announced that a promising missile system "Answer" had been launched in pilot production. The tests were scheduled to be completed in 2020.
The new complex is an anti-submarine guided missile with a small-sized homing anti-submarine torpedo. For launch, universal launchers UKSK 3S14 are used. The firing range for surface ships is 40 km. The complex is designed for installation on ships of the frigate, corvette, and cruiser classes.