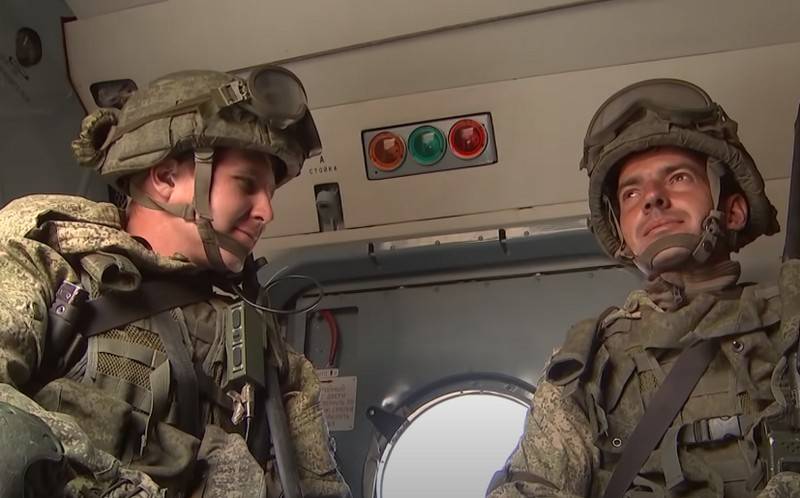 The Russian army, which is the successor to the Soviet armed forces, is today one of the most powerful armies in the world. The funds invested in the transformation of the army allowed Russia to significantly upgrade its weapons and equipment. This is the conclusion reached by the British edition of The Economist.
After the collapse of the Soviet Union, the once mighty Soviet army was left to fend for itself, the newspaper writes. The troops were not paid wages, the very pay of the military was less than that of civilian professions. The food was bad, hungry soldiers were sent to the forests to pick mushrooms and berries. The Russian army, which was in a deplorable state, won the war with Georgia with great difficulty.
After the war, the magazine writes, Moscow decided to reform the army, allocating significant sums for this. Russia's defense spending doubled between 2005 and 2018, with annual defense spending ranging from $ 150 billion to $ 180 billion.
A significant part of the allocated funds was used to re-equip the army. Over the past 10 years, the Russian military has received 600 new aircraft, 840 helicopters and 2300 drones. If in 2007 more than 99% of armored vehicles were produced in the Soviet Union, today 27% of them are modern vehicles. IN
aviation
97% of the legacy "legacy" has become 71% of modern aircraft.
Russia is investing heavily in the development and deployment of high-precision
weapons
, adopting the Iskander-M OTRK, the Caliber and Kh-101 cruise missiles.
The Russian army has become not only better armed, but also more mobile. Russia, if necessary, is capable of delivering 30 soldiers, along with heavy equipment, to any hot spot in Europe within 100 days. NATO, for today, will face a bunch of problems with half of the indicated indicators and with lighter weapons.
(...) about 5 thousand Russian paratroopers can be in full combat readiness in two hours. The soldiers are constantly in shape by participating in large-scale military exercises. Russia changed mass to speed
- said Lieutenant General Jim Hockenhall, head of British military intelligence.
In addition, the modern Russian army has the added advantage of being involved in hostilities in Ukraine and Syria.
Of course, the newspaper writes, not everything was corrected. The construction of warships is still proceeding slowly, there are no domestic long-range drones, the introduction of advanced weapons is postponed to a later date.
The modern Russian army has become completely different, not like the Soviet one, sums up the British publication. NATO has underestimated the ability of Russia's military power in modern warfare, so the collective West needs to revise its strategies and military budgets upward in the light of new threats from Russia.