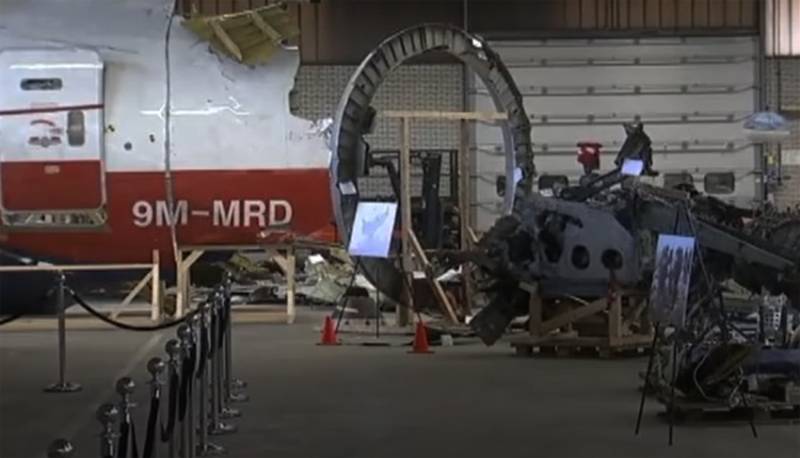 It became known about the testimony given by the man named by the Dutch investigators "involved in the plane crash of the Boeing MH17". Recall that we are talking about an incident that occurred in the Donbas in July 2014. After several years of investigation, a group of "experts" from the Netherlands, without even bothering to carry out an elementary calculation of the fragments of the aircraft and showing part of the missile belonging to the Ukrainian military unit, named four "involved". Among them is Oleg Pulatov.
It became known that the citizen of Russia Oleg Pulatov, who is called one of the commanders of the militia, gave evidence for the Dutch court.
According to Oleg Pulatov, he cannot talk about who shot down the Malaysian Boeing. The accused by the Dutch prosecutors noted that the court should deal with the case - moreover, so that this work is independent and that no one exerts pressure on the judges and "does not play on the feelings of the relatives of the victims."
To date, he is the only defendant who has sent his lawyers to the Netherlands. Oleg Pulatov's defense provided evidence that at the time of the disaster he was engaged in economic affairs in Snizhne. It was noted that the client had no information that the militia "could have a Buk missile launcher.
From the materials of the defense and Pulatov himself:
I did not see any Buk air defense systems at the militia.
Pulatov himself added that he knew very well that the Ukrainian army had such air defense systems.
During the trial, the defendant was asked to comment on the recording of the negotiations, which dealt with the Buk missile launcher. According to Oleg Pulatov, these negotiations were conducted specially through open channels, by mobile phone, in order to mislead the enemy.
Oleg Pulatov:
The really important negotiations were conducted over secure communication channels.
During the first such court session, the Russian noted that he had not contacted any of the Russian officials and that the units he knew in the Donbas were formed exclusively from volunteers.
Oleg Pulatov noted that he decided to participate in the trial in connection with the fact that he wants to defend his innocence and get the court to declare his innocence in the plane crash with MH17.