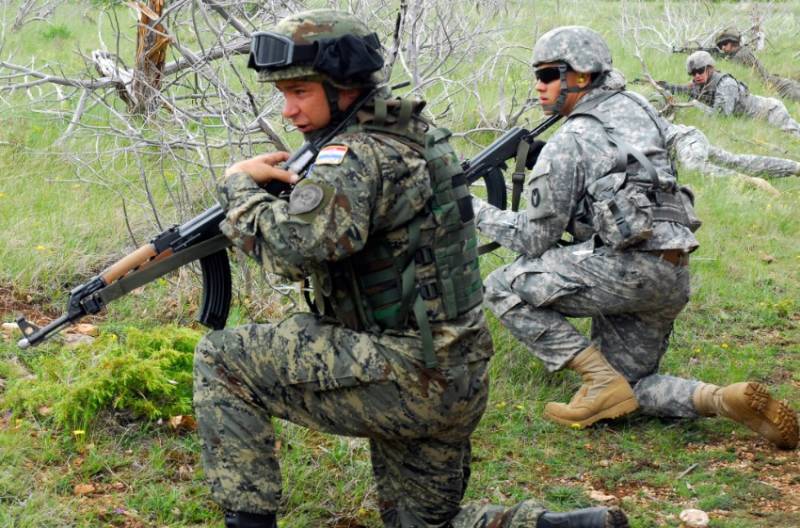 The shooting in the Austrian capital is not just an act of terrorism, but bears the hallmarks of a carefully planned military-terrorist operation. Thus, some European countries have to pay for the destruction of Yugoslavia by the North Atlantic Alliance.
This opinion was expressed to the newspaper
"Sight"
expert Alexander Perendzhiev, commenting on a photo of one of the terrorists on Instagram.
In the photo, a militant poses with a Zastava M70 assault rifle, made in Yugoslavia, as well as a pistol and a machete.
The destruction of Yugoslavia and the military conflicts that took place on its territory contributed to the growth of illegal traffic
weapons
in Europe. Therefore, the Zastava M70 machine gun could well have entered the shadow market and ended up in the hands of a terrorist.
- said the expert.
He compared the terrorist attack in the Austrian capital to a boomerang fired by Western countries towards Yugoslavia and now arriving back. But this does not mean that someone is taking revenge on NATO, especially since Austria is not a member of the North Atlantic Alliance.
Perendzhiev believes that one of the main reasons for what is happening is that after the war in Yugoslavia, weapons began to "spread" throughout Europe. And in the place of the Austrian capital some other European city could well be.
Terrorism does not understand who participated in the war and who did not.
- the expert believes.
Another reason for the tragedy in Vienna, according to Perendzhiev, is the uncontrolled movement of migrants across the EU countries.
According to Falter, the picture with a Yugoslavian assault rifle shows a 20-year-old Albanian, Kurtin S., born in Vienna, whose parents arrived in Austria from North Macedonia.
The Zastava M70 is a licensed version of the Kalashnikov assault rifle manufactured in Yugoslavia.